Copenhagen's Cosiest Wine Bars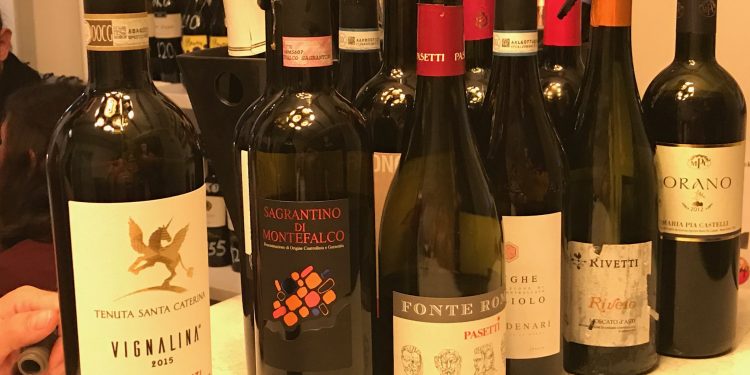 As the evenings become longer, it's nice to catch up with friends in a cosy bar over a glass of good wine and some delicious tapas. While Denmark is most famous for its beer, wine lovers will find no shortage of great wine bars. Here is a guide to some of our favourites in Copenhagen.
The article continues below.
By Louise Chamberlain
With a great location next to the Frederiksholm canal in the city centre, Ved Stranden 10 is the perfect place to stop for a drink after work or shopping. It boasts a fantastic selection of mostly natural and biodynamic wines served by very knowledgeable and accommodating staff.
You can try a wine before committing to buying a glass. If you don't like it, the sommelier's expertise will make sure that you find something that you love. Wine is served by the glass or bottle and you can also buy a bottle to take with you. There is a simple small bites menu if you want something salty to go with your drink.
Ved Stranden 10 oozes Scandinavian style with three different rooms, each with its own distinctive feel.
On Monday evenings from 18:00, you can also get a very good value meal with your wine. The Monday Food concept is a simple dish cooked by guest chefs for just 100 kroner per person. The dish changes every week and is announced on their website.
On Wednesdays, you can enjoy a wine tasting experience where you will be guided through a selection of four to six wines for 150 kroner. The tasting starts at 17:00 and it's not necessary to book ahead.
The article continues below.
A stone's throw from Kongens Nytorv, Nebbiolo is a firm favourite with Italian wine fans. They offer a large selection of Italian wines by the glass and an even larger choice if you want to order a bottle to share. A small plate of delicious Italian antipasti is served alongside the wine.
If you are hungry, you can also order a larger platter for 150 kroner.
On Sunday evenings, the tables are pushed together for "La Famiglia Nebbiolo", an informal dinner with a glass of wine for 150 kroner. It's popular so you need to book in advance. If you would like to enjoy the Italian specialities at home, you can buy the wines, sausages, cheeses and ham to take away.
Fans of Mother, the hip pizza place in the meat-packing district, were delighted when the team behind it launched Mother Wine. The restaurant took pizza in Copenhagen to a new level so it's no surprise that the wine bar is also excellent.
The atmosphere is low key and welcoming. As you would expect from a team famous for pizza, the wines are Italian. The bar staff encourage you to try the different wines on offer before committing to a glass and the selection is broad enough to find something to suit all palates.
Prices are reasonable, starting at 55 kroner a glass, and you can enjoy a small plate of complimentary Italian nibbles alongside.
The article continues below.
The name gives away the concept at our favourite spot in Nørrebro. At Vinhanen, meaning "wine tap" in Danish, wine is served from large steel tanks. As you would expect, prices are low and the vibe is laid-back.
It's a great place to hang out with friends. The wine is imported directly from producers and cooperatives and the choice is small (there are five steel tanks). A selection of bar snacks (charcuterie, bread, olives, nuts etc) is available.
If you prefer to take your wine and enjoy it somewhere else, the bar staff can fill a returnable bottle for you.
Ancestrale in Vesterbro was opened by three young men with a passion for wine, food and good service. Between them, they have experience in some of Copenhagen's finest bars and restaurants. The selection of wine is constantly changing.
Ancestrale is above all a wine bar but the small dishes that you can enjoy alongside your wine are of a considerably higher calibre than your regular bar snacks. There is a selection of five beautifully presented delicacies and the menu changes every day.
Reservations are necessary if you want to eat.
The article continues below.
At Vinværten, you are seated at restaurant-style tables rather than the less formal seating arrangements of a typical wine bar. There is no wine list; your waiter will ask questions to determine what you like and then bring a bottle or two to your table.
The bottles are marked with the level and the price of the wine so there are no surprises. You only pay for what you drink, so you can try a variety of different wines without having to drink a full glass of each. The menu is simple – a platter of tapas to share for 169 kroner per person – but the food is delicious.
Despite the slightly more formal seating, the atmosphere is cosy and relaxed. The décor is simple and rustic. The building is in a very historic part of the city, close to Rosenborg Castle, and has the distinction of being one of the few to survive the burning of Copenhagen in 1795.
If you are put off wine bars by the thought of pretentious wine buffs who can identify the provenance of a wine just by sniffing the cork, Not Your Parents Wine Bar may be more your style.
Their goal is to introduce the world of wine to people with little knowledge or experience in a fun, informal environment. There is no intimidating sommelier to impress; you order your wine on a tablet at your table.
If you want to expand your knowledge, there is an informative wine tasting for beginners session every Friday at 18:00. Sign up is required. You can also book a private tasting for groups of ten or more.
The article continues below.
Find them here:
Ved Stranden 10, 1061 København K. Phone: 35 42 40 40
www.vedstranden10.dk
Nebbiolo, St. Strandstræde 18, 1255 København K. Phone: 60 10 11 09
www.nebbiolo-winebar.com
Mother Wine, Gammel Mønt 33, 1117 København K. Phone: 33 12 10 00
www.mother.dk
Vinhanen, Baggesensgade 13, 2200 København N.
www.vinhanen.dk
Ancestrale, Oehlenschlægersgade 12 st. th., 1663 København V.
www.ancestrale.dk
Vinværten, Gothersgade 89, 1123 København K. Phone: 20 80 39 80
www.vinvaerten.dk
Not Your Parents Wine Bar, Fiolstræde 25, 1171 København K. Phone: 91 62 88 61.
www.notyourparents.net