Coronavirus: Mental Health can be an issue for all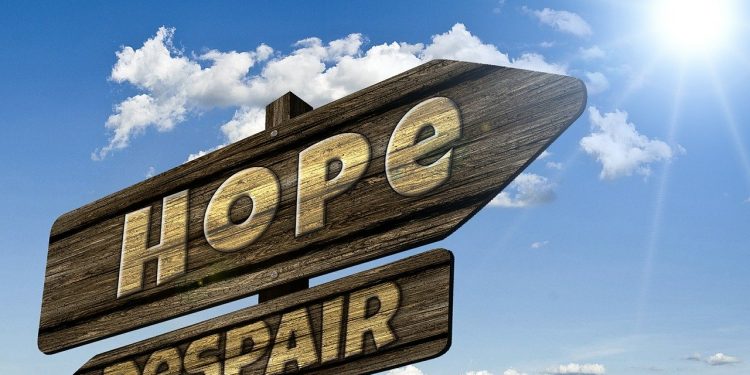 Outbreaks of infectious diseases can put a strain on our mental health. Find the experts' advice to help us through the epidemic as "mentally sane" as possible.
The article continues below.
By Bente D. Knudsen
Since the beginning of the outbreak the Danish health authorities have been focusing on the mental health of Danish residents who for a year now have been forced to stay at home, maintain social distancing and whose daily life and routines have completely changed.
Anxiety and worries about the future, short or long term, and the consequences of the epidemic on our lives can affect even the healthiest mind, reducing our quality of life and how well we thrive.
"It puts a strain on our general sense of well-being when we are cooped up at home and cannot meet with family and friends as we usually do. This can develop into stress, which may affect our mental health.

Therefore we have issued a range of tips and good advice, which we hope can provide some help. They have been developed from our knowledge of the elements needed to strengthen mental health and the feeling of well-being," section director Niels Sandø from the Danish Health Board said a press release at the time of the outbreak in 2020.
The article continues below.
HOW can you maintain and strengthen your own mental health to get you through this crisis? Find ideas below.
Maintain your usual daily rhythm and get enough sleep, the less sleep you get, the more likely you will be to worry and be anxious.
Eat a healthy, varied diet, this will help you have enough energy for your daily challenges.
Stay physically active: physical activity can be many things, including gardening, or gymnastics in your living room. Prioritize to get outside, be active and get fresh air every day, you will find that the daylight lifts your mood.
Keep mentally active and keep your brain active by doing different kinds of activities; read, play a game, write in a journal, listen to music or do something creative.
Create structure in your day, make a plan or schedule with activities for every day of the week, and establish routines. If you are working at home, try to work during the same time period you usually do.
Remember that you are making a difference by social distancing and staying at home and hold on to the thought that you are actively contributing to the effort made to take care of vulnerable citizens and to making sure that Denmark quickly can get the epidemic under control. Think of ways you can support and help others in your daily life.
Keep in touch with the outside world and call your family and friends, use the different ways of communicating available with Skype, Facetime and so on and use social media.
Accept that this crisis can be a burden for your loved ones and that this unexpected situation can put pressure on your relationships with those you are together with more than usual. Practice patience and understanding both with yourself and other members of your household.
Take a break from your worries, switch off
Limit the amount of news you watch or read. Chose reliable sources for news.
Don't blame yourself or others for being infected with COVID-19, remember that the disease is caused by a virus, not by people.
Take care of yourself, try to avoid habits like irregular sleep, too much alcohol or smoking. Make it a priority to do good things for yourself. When you take care of yourself, you are better able to take care of others.
Source: Developed from the new guide issued by the Danish Health Board – more COVID-19 information here.