Coronavirus update: Most of Denmark remains closed until 10 May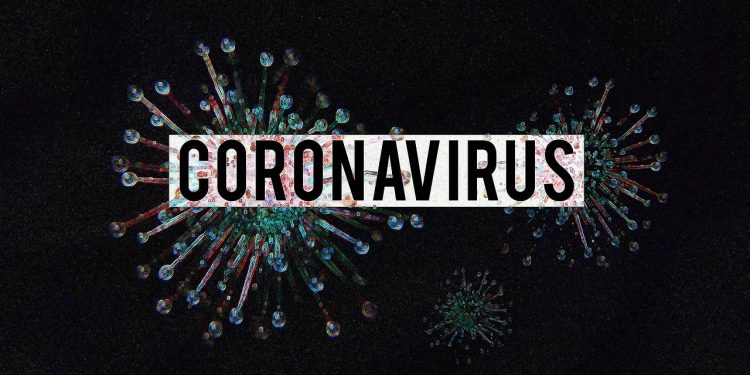 Danish Prime Minister promised a very small reopening of the society on 15 April; most measures remain in place.
The article continues below.
By Bente D. Knudsen
This evening's press meeting was perhaps even more scary than the one announced on 11 March as not much hope was left for a normalisation in the short term of the situation in Denmark DR1's political commentator said after the press meeting.
The Prime Minister's strategy is to keep Denmark on the green line, which means keeping the numbers of those taken ill with COVID-19 at a level which the medical system can handle. Denmark is actually at a level below the maximum capacity of the green line.
Reopening as of 15 April will be childcare facilities and schools for children from 0 to 5 grade. The next week the schools and childcare institutions will be working on how to open under guidance from the local municipalities and health authorities.
The article continues below.
Most of Denmark will remain closed until 10 May:
– Maximum 10 people gathered outdoors or indoors (except workplaces, public transport)
– Borders will remain closed until 10 May
– The government is working on restrictions for foreigners travelling to Denmark for work (border workers) and more information will be issued when this has been decided upon
– Travel restrictions, the travel guidelines from the Danish Foreign Ministry where all travel worldwide is restricted to only the most necessary travel (world is yellow) will remain in place until 10 May
– 6th to 10th grade to remain at home with home schooling – the same with the efterskoler
– 9th and 10th grade no exams but instead end of year grades to be used as end of year exam
– High schools, HF and trade schools to remain closed with home schooling and exams to be passed in a different and more limited way
– Churches, libraries, and other organisations (all leisure and sports facilities) to remain closed
– Department stores and shopping centres to remain closed
– Hairdressers, massage parlours, beauticians etc. to remain closed
– Universities and other educational institutions to remain closed with online schooling and online exams
– All festivals and markets to be cancelled until August 2020 (this means for instance no Roskilde Festival
– Government to set numbers for what large gatherings mean – which size events will be restricted until August 2020
– Most public institutions which can remain closed with work from home functions to remain closed
– Private businesses requested to keep work from home functions wherever possible
All measures with regards to social distancing and hand hygiene still in force and all citizens requested to continue to show responsibility and social mindset by upkeeping all measures and also during the Easter break.
The article continues below.
Support our magazine with a contribution of any size
We hope that you enjoy the information, insights and inspiration that we provide. We are a small team and we would like to keep delivering high quality, interesting articles for you to enjoy and your support will help Your Danish Life to continue to produce relevant content for expats in Denmark.
We do not want to put up a pay-wall, so we need your support and if you find our content relevant and worthwhile, we would value any contribution, however big or small, as a token of your appreciation of our efforts.
How to support:
Transfer any contribution to our bank account at: Your Danish Life/ Danish Expat Media Aps
Danske Bank Account number: 3409 11405673
IBAN: DK68 3000 0011 4056 73
or MobilePay to 2144 1224
Message: Support
At the press meeting the Danish Prime Minister was asked by several journalists what the government's strategy is – is it to remain closed until a vaccine has been found?
Prime Minister Mette Frederiksen answered that the coronavirus is in the society and her strategy is to ensure that the medical sector can cope with those taken ill and in need of intensive care and to stay on the green line, to avoid at all cost the red line where the medical system cannot cope.
She repeated several times that she was hoping for a vaccine, or other treatment which could ensure that those taken seriously ill could be helped in order to reduce the death rate.
Questioned about the continued border control, Mette Frederiksen said she would speak to her EU partners, but that the government's evaluation was that the borders were to remain closed until 10 May ( they were to have reopened on 13 April).
This is one measure which has been greatly contested as the Danish Health Board, Sundhedsstyrelsen, said a border closure was not a certified measure which they could recommend, however, the Danish Government decided to do so as a political decision and not based on certified health advice.
How and if Denmark will gradually reopen more after 10 May will depend on what happens after this small opening has taken place was the message from the Danish Prime Minister.