COVID-19 UPDATE : Details about new restrictions after press meeting on 8 December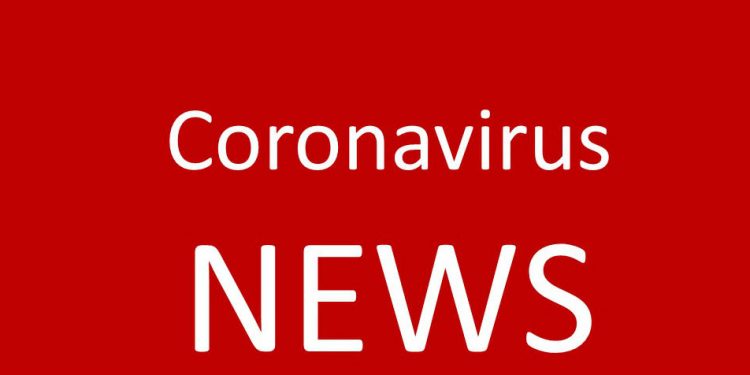 Find an overview of all the new restrictions below with details about schools' leisure activites, vaccinations and more.
The article continues below.
By Bente D. Knudsen
As always there were many details given at the press meeting as well as details to be mapped out. Find below an updated overview of the new measures.
Last night's press meeting with Danish Prime Minister, Mette Frederiksen, did leave some open questions as not all measures are mandatory.
For instance, the traditional Danish Christmas lunch events in public restaurants and other event centres are strongly disadvised but they are not forbidden as there was no imposition on the right to gather if the event is seated, however, many Danish companies will most likely reconsider if they want to host a large-scale Christmas lunch event with many employees after the press meeting.
The article continues below.
Private events in private homes were not addressed other than a recommendation to make sure that all attendees are vaccinated or at least have a negative test, to keep distance and other hygiene measures such as airing out often.
Up to Danish resident to decide if they want to maintain any large-scale private parties at home.
Also, schools are to revert to online lessons as of 15 December until the date of their normal Christmas holiday was scheduled, online lessons to take place until 4 January.
Whether or not some schools decide to prolong the Christmas holiday was an open question for the schools to decide.
Nødpasning (care for those in need)  will be available just as last year for those children grades 0 to 4 who are not able to stay at home as their parents may be unable to work from home.
Leisure activities under the schools such as SFO and other school related clubs are also to close from 15 December but again necessary care for those in need will be maintained.
Private leisure activities in sports clubs etc were not addressed at the meeting and the responsibility for these activities are under the Danish Ministry of Culture, whose press responsible said when asked by Your Danish Life that the closure of the schools' leisure activities do NOT affect the privately organised ones. So children cannot go to school but may still play football at their local private club.
The article continues below.
At the press meeting the question of church ceremonies, which for Christmas are very popular in Denmark, has not been addressed and with the present measure of only addressing indoor standing activities with more than 50 standing people, all seated events indoors may continue with no other measure than a mandatory corona pass.
The article continues below.
Find a list of the measures below in place for 4 weeks until further notice:
Restaurants, bars and other eateries to close at midnight
No alcohol sales after midnight at for instance gas stations and other kiosks open after midnight
Disco's, nightclubs, and bars with primarily dancing areas to close from Friday 10 December at 16:00
Concerts and other music events with more than 50 standing guests to close
Facemasks mandatory in restaurants when moving around, also for employees (employees who have a valid corona pass may be exempt from using a facemask)
Recommendation that Christmas lunches be cancelled as well as other events with many participants (typical this season for many private and public businesses and institutions to host Christmas lunches and other social events) but NOT mandatory only strongly recommended
Work at home as much as possible
Schools from 0 to 9th grade to revert to online education from 15 December to 4 January but with care for those in need
School leisure activities such as Fritidsklub and SFO will be closed during the same timeframe as schools but with care for those in need
Reduction in validity of corona pass after two shots reduced from 12 months to 7 months after second shot, measures to be put in place to prolong validity after third shot
The article continues below.
The Danish Government will put in place economic compensation and more information as to how businesses hit by these measures can be compensated will be issued once the final compensation plan has passed in parliament.
A strong appeal from the Danish Prime Minister and health authorities to get vaccinated and to get the third booster shot. Also, those who have been invited to get one and have booked a vaccine in more than one week, these were encouraged to try and get an appointment as quickly as possible.
Parents are strongly encouraged to get their children aged 5 to 11 vaccinated before school start on 5th January 2022.
At the press meeting it was evident that the concern of the health authorities lies primarily with the Danish health sector and the hospitals' intensive care units should a combined effect of the Delta variant and the new Omikron variant create more hospitalizations.
The article continues below.
The Danish hospital sector is hit by a double cocktail as the Danish TV doctor in DR1 said after the press meeting.
The hospital sector is in a different place compared to last year at the same time.

This year it is not able to coop with many hospitalisations as there is an exhaustion in place amongst staff after two years with corona as well as a lack of staff due to the strike amongst nursing staff over the summer, these factors lead to less willingness amongst staff to take extra shifts which again means that there is less staff for the intensive care of corona patients. Even patients not in intensive care units are more demanding as the hospitals must isolate corona patients and staff need to put on protective gear whenever attending a sick person with corona. This is time consuming and takes up space as well in the hospitals bed units, he said yesterday on DR 1.
The worry of the government is the exponential growth of Omikron at the same time as the Delta variant is still in place.
The good news is that the preliminary tests show that the booster vaccine seems to work on Omikron as well, but more information and research is needed to evaluate the gravity of this new variant the health officials said at the press meeting.
Support our magazine with a contribution of any size
We hope that you enjoy the information, insights and inspiration that we provide. We are a small team and we would like to keep delivering high quality, interesting articles for you to enjoy and your support will help Your Danish Life to continue to produce relevant content for expats in Denmark.
We do not want to put up a pay-wall, so we need your support and if you find our content relevant and worthwhile, we would value any contribution, however big or small, as a token of your appreciation of our efforts.
How to support:
Transfer any contribution to our bank account at: Your Danish Life/ Danish Expat Media Aps
Danske Bank Account number: 3409 11405673
IBAN: DK68 3000 0011 4056 73
or MobilePay to 2144 1224
Message: Support