COVID-19 UPDATE: Test and isolation guideline changes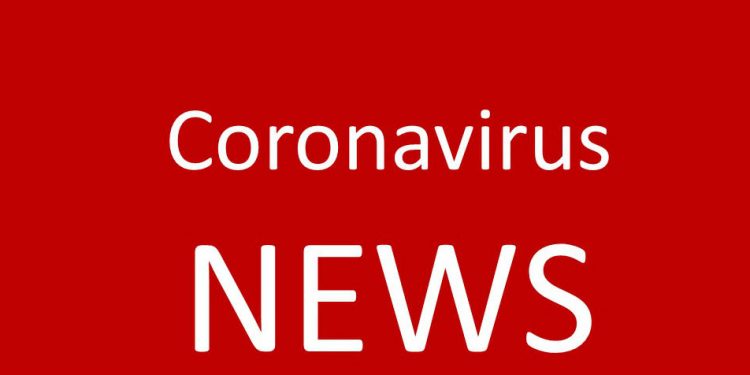 The Danish Health Board has issued new guidelines which further reduce COVID-19 related restrictions and recommendations.
The article continues below.
By Bente D. Knudsen
The assessment of the Danish health authority is that it is no longer necessary to know if a respiratory infection is due to the coronavirus, the flue or any other of the many seasonal viruses (colds) normal during the winter season.

Instead, the recommendation now is to STAY AT HOME if you are ill, regardless of what virus or infection you have.
This means that the testing capacity will be further adjusted as well, as testing is only recommended for those with symptoms who are in a risk group and for whom early Covid-19 treatment could be beneficial.
Risk groups can be the elderly, anyone with a chronic disease or other such risk factor as well as those above the age of 50 who have never been vaccinated, or those who are pregnant.
Isolation after a positive COVID-19 test is therefore no longer a recommendation. But as noted above staying at home when you are ill is important.
The article continues below.
The reason for these changes, contrary to what other neighbouring countries are doing, for instance in Germany where the mask is still mandatory in public transport, is the high degree of immunity in the Danish population.
During the autumn, the number of hospitalised with a COVID-19 infection has remained stable and the health authorities only expect a smaller increase the next months.
The reason for this positive development is that the past months' vaccine campaign has been successful and therefore there is a high degree of immunity in the population both due to the vaccinations but also after infection, added to this is the fact that the current Omicron variant causes less serious infections.
The new guidelines mean that those admitted urgently to hospital are no longer tested for COVID-19 on a regular basis and that light symptoms such as a blocked nose, a slight irritation of the throat or a few coughs no longer require testing or other precautions.
However, the local hospital management can decide to implement local measures if it is evaluated that there are special conditions that call for extra caution, for instance many patients with severely weakened immune systems. In such a case the local management of a hospital department can draw up local guidelines as a supplement to this guideline.
The article continues below.
Likewise, the special testing effort of employees in the social and elderly areas continues to apply, and in the event of a positive test, it is recommended that the employee does not come to work.
"We can now take a few more steps towards more normal conditions in relation to handling covid-19 in both the Danish society and the healthcare system. There is no longer a need for very specific guidelines for covid-19 compared to other diseases, for example that people with a positive test for covid-19 isolate for at least four days. On the other hand, it is important that we remind each other to do prevent infection with all kinds of respiratory infections, because influenza can also cause serious illness in the elderly and chronically ill and burden the healthcare system.
You must stay at home if you are sick – regardless of whether you think it is covid-19, the flu or another respiratory infection", says Raahauge Hvass, acting unity director of the Danish Health Board ( Sundhedsstyrelsen) .
Support our magazine with a contribution of any size
We hope that you enjoy the information, insights and inspiration that we provide. We are a small team and we would like to keep delivering high quality, interesting articles for you to enjoy and your support will help Your Danish Life to continue to produce relevant content for expats in Denmark.
We do not want to put up a pay-wall, so we need your support and if you find our content relevant and worthwhile, we would value any contribution, however big or small, as a token of your appreciation of our efforts.
How to support:
Transfer any contribution to our bank account at: Your Danish Life/ Danish Expat Media Aps
Danske Bank Account number: 3409 11405673
IBAN: DK68 3000 0011 4056 73
or MobilePay to 2144 1224
Message: Support