Covid-19 vaccines now also available from GPs and Pharmacies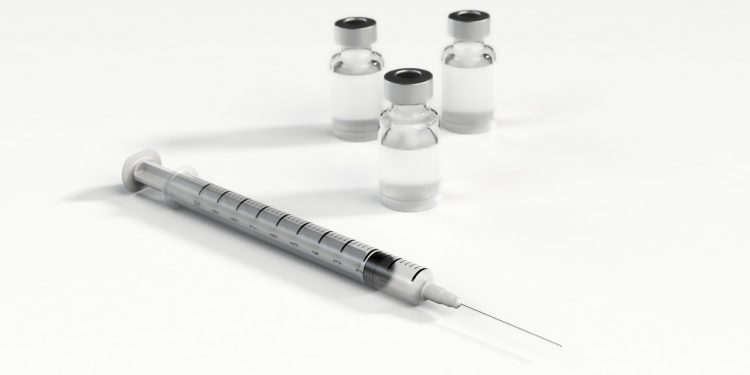 As the validity of the vaccine pass is set at five months after the second shot or a postive PCR test, the time pressure to get the third shot may be only two weeks. Find here our guide on where to get it.
The article continues below.
By Bente D. Knudsen
From 18 years of age, the second shot's time validity has been set at 5 months, for those from 17 and below, there is no validity time frame on their vaccine shots.
Last year the first and second shot was only available from large scale vaccine centres and only with an appointment.
This has changed considerably, and it has become much easier to get the covid-vaccine, whether the first, second or third shot, and there are plenty of appointments, so no reason to panic if your pass is about to expire and you only have 14 days to get it renewed.
The system is still so that Danish residents will receive an invitation to get their booster shot once the timelimit of 4.5 months since their second shot is reached, however, if the delay has been reached it is not necessary to wait for an invitation, it should be possible to book an appointment directly at vacciner.dk.
The article continues below.
Booking at the official site can only be made at the official large scale vaccine centres, however, unknown to many there are also other possibilities, and some do not require pre-booking.
GPs: 
Many GPs around the country have now opened for covid-19 vaccination, both the Moderna and the Pfizer may be booked. Check with your own GP to see if they are offering it or look at the  list of GP's offering vaccination on the map and list here. You do NOT need to be a patient to get the vaccine at a GP offering it – but check with the GP's website for more information. If you do not need to be patient it will be written: Du behøver ikke være inskrevet patient for at kunne vaccineres. They do require an appointment.
Pharmacies:
A range of pharmacies also offer the vaccines, again both Moderna and the Pfizer may be booked. Most pharmacies are open for drop in vaccination, others only by appointment (by telephone or showing up in person. Find a countrywide list of pharmacies offering the coronavirus vaccine here.
The article continues below.
Find the link to the site listing all of the vaccination locations, it is a general site with all of the places to be vaccinated ( Danish only) but with a little help from Google translate it should be possible for non-Danish speakers to navigate it. If you press praktiserende læger ( GPs) it will take you to a map but also an address list by name of the city where the GPs live
Find the site here.
The vaccines are free, where-ever you get it, so the so-called private vaccination centers will also offer it for free.
As of 16 January 2022 the validty of the vaccine pass has changed:
Last chance, get your third vaccine shot now. From Sunday 16 January 2022, the validity of the second shot will be set at 5 MONTHS from the second shot. Approximately 400,000 Danish residents' corona pass will expire on Sunday. For those with a coronapass based on a past infection/ positive PCR test, the validity is also set at five months from the date of the postive PCR test.
A negative test (PCR and Quick test) is still valid to get a corona pass, so this option is maintained.
Support our magazine with a contribution of any size
We hope that you enjoy the information, insights and inspiration that we provide. We are a small team and we would like to keep delivering high quality, interesting articles for you to enjoy and your support will help Your Danish Life to continue to produce relevant content for expats in Denmark.
We do not want to put up a pay-wall, so we need your support and if you find our content relevant and worthwhile, we would value any contribution, however big or small, as a token of your appreciation of our efforts.
How to support:
Transfer any contribution to our bank account at: Your Danish Life/ Danish Expat Media Aps
Danske Bank Account number: 3409 11405673
IBAN: DK68 3000 0011 4056 73
or MobilePay to 2144 1224
Message: Support