Crown Prince Family helped cheer the Queen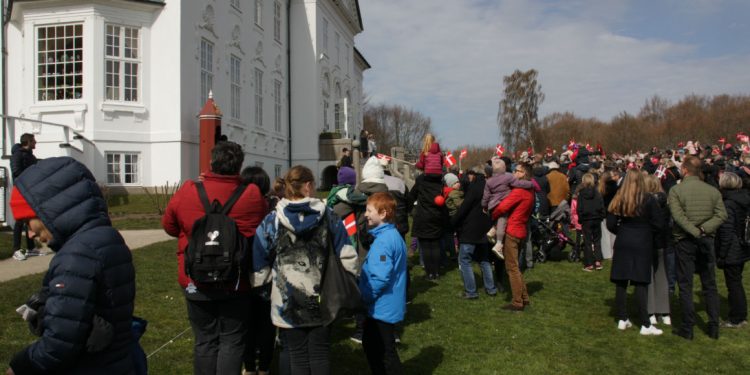 It was a perfect sunny day in Aarhus, when the Queen and her family came out to greet the many citizens waiting for them at Marselisborg Castle.
The article continues below.
By Bente D. Knudsen Pictures: Inger Stokkink
In Denmark the saying goes that if the sun shines on your birthday, it is because you have behaved well the past year and deserve it.
Perhaps because it so often rains in this country the saying has more value?
Either way the sun was shining brightly in Aarhus when 79-year-old Queen Margrethe came out on the front balcony of the castle to meet the many people gathered there ready to great her.
Crown Prince Frederik, Crown Princess Mary and their four children had joined the Queen for her birthday as well.
In Copenhagen, the canons of Batteri Sixtus fired 27 shots precisely at noon to celebrate her. The canon shots could be heard all over the city.
The article continues below.
Next year, the Queen turns 80, and will most likely be celebrated with even greater festivity.
Another royal birthday coming up this year is the Queen's sister's birthday. HRH Princess Benedikte celebrates her 75th birthday with a large dinner party hosted by the Queen on the 29 April.