Danish general elections: Much ado about nothing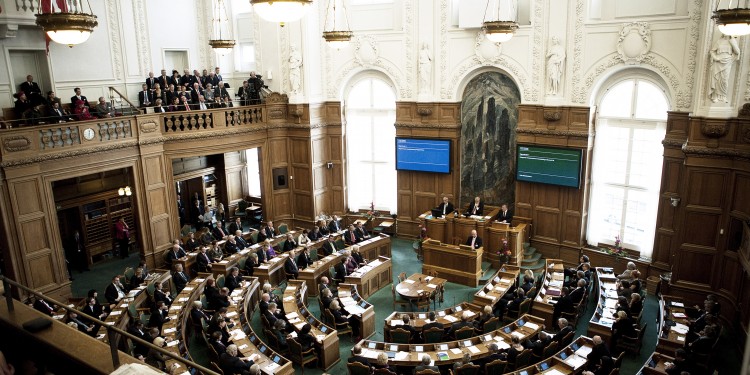 With the help of three North Atlantic seats, the red block secured a narrow majority and according to political commentator Rune Stubager, this means four more years with Mette Frederiksen and a red majority government.
The article continues below.
By Bente D. Knudsen
At this mornings "after the election press meeting" at the International Press Center in Copenhagen, Professor of Political Science at Aarhus University and political commentator, Rune Stubager, did his best to explain the outcome of the Danish General Elections to the assembled international press. In his opinion not much would change with the new government.
Many questions were directed towards his take on the coming outcome of the political negotiations, what will happen next, and which role will the new party, Moderaterne, formed by former prime minister, Lars Løkke Rasmussen, have in a new government.
Many of the international journalists present had been awaiting the role as king maker of Lars Løkke Rasmussen, so they were curious about the next steps.
The article continues below.
The outcome of the last mandate allocated to the red block means that, even though Prime Minister, Mette Frederiksen, will resign and her government step down, she will most likely be appointed head of the negotiation delegation set to find out how to form a new government.
Formally it will be the Danish Queen Margrethe who will request her to take on this role. In Danish this is called the Dronningerunde (Queen's round): this refers to the consultation of all party leaders by the Queend directly after the outcome of elections.
After the Dronningerunde, the Queen appoints usually one of the two statsminister candidates to form a government.
This means that the Socialdemocrats will be heading negotiations with all parties in the new parliament to find out with whom they can form a majority government. In other words, who will back them for another four years of government.
According to Rune Stubager, it is highly unlikely that any of the blue parties will form a government with Mette Frederiksen as Prime Minister. They will show up for negotiations, but these will not lead anywhere.
The article continues below.
Whether Lars Løkke Rasmussen (Moderaterne) will be able to reach an agreement with Mette Frederiksen and support and form a government with her was not the most likely outcome, so Rune Stubager's take on the situation. Instead, he could see the liberal party, Radikale Venstre becoming key in a new government. This despite their huge loss at the elections bringing them down to four seats.
Or at least, that would be Mette Frederisken's plan B:
A new government with the Socialdemocrats, SF and Radikale Venstre, backed by Enhedslisten and the three North Atlantic seats (Greenland and the Faroe Islands each have two seats in the Danish Folketing, three vote with red block and one with blue block).
So, what changes in policy can we expect from a new red Danish Government? Not much will change according to Rune Stubager as in essence the past election campaign topics were not highly divergent as according to him it is important to understand that the Danish society is not politically polarised as seen on other countries.
The article continues below.
Most large-scale political reforms and legislation have been made by consensus with negotiations and agreements across the political spectrum.
The reporter from AP wanted to know; what is different from Monday (the day before the elections)?
The answer was: Radikale Venstre said they would not back a government set on sending asylum seekers to foreign countries, such as the ongoing negotiations with Rwanda, and the Socialdemocrats have said they will seek to form a broad government, a multiparty government rather than the former single party government they were.
It will be several weeks before a new government will not be formed, probably not before the beginning of December so the political expert.
Support our magazine with a contribution of any size
We hope that you enjoy the information, insights and inspiration that we provide. We are a small team and we would like to keep delivering high quality, interesting articles for you to enjoy and your support will help Your Danish Life to continue to produce relevant content for expats in Denmark.
We do not want to put up a pay-wall, so we need your support and if you find our content relevant and worthwhile, we would value any contribution, however big or small, as a token of your appreciation of our efforts.
How to support:
Transfer any contribution to our bank account at: Your Danish Life/ Danish Expat Media Aps
Danske Bank Account number: 3409 11405673
IBAN: DK68 3000 0011 4056 73
or MobilePay to 2144 1224
Message: Support