Danish health authorities declare outbreak of whooping cough an epidemic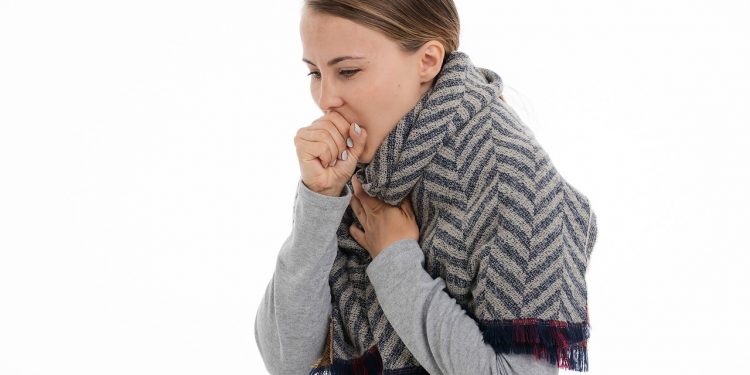 In an alarming press release, the Danish health sector's disease watchdog, SSI, warns against the dangers of whooping cough. Three times more cases than normal have been detected.
The article continues below.
By Bente D. Knudsen
During the spring and summer, many more cases of whooping cough than usual have been detected across the country.
In August alone a total of 351 citizens have been diagnosed with whooping cough, and since the beginning of the year a total of 1,323 cases of whooping cough have been diagnosed.
An alarming increase compared to 2018 and 2017, SSI says in their press release, where they also declare, based on the figures and the countrywide spread of the disease, that Denmark is faced with a whooping cough epidemic.
The increase in the number of whooping cough cases is seen in all age groups. Thus, amongst children under two years, 137 cases have been reported so far, which is also higher than the annual numbers for this age group in both 2018 and 2017.
The article continues below.
Whooping cough can be a serious disease for young children, and GP's are therefore advised to pay extra attention to the risk of dry cough attacks being whooping cough.
"This is especially the case for very young children, however, as cases have been detected amongst all age groups, being attentive to coughing amongst older children and adults is also relevant, as they may be sources of contagion for small, unprotected children," says Peter Henrik Andersen of SSI.
In Denmark, the whooping cough vaccine is part of the national vaccination program and children are vaccinated three times between the ages of three and twelve months.
"It is important that parents ensure that their very young children are vaccinated on time. In addition, unvaccinated children under the age of 24 months, who have had close contact with a person with whooping cough can be offered antibiotics as a preventive measure, "Peter Henrik Andersen adds.
The article continues below.
SSI expects the epidemic to continue the coming months as it is a disease more common during the cold season than the spring and summer months.
Facts about whooping cough
● Whooping cough is a bacterial infection with Bordetella pertussis
● Whooping cough occurs amongst both children and adults
● Neither the vaccination nor previous cases of whooping cough provide lifelong protection against new infections
● The purpose of the vaccination program is therefore to protect very young children
● Whooping cough is highly contagious during the first three to four weeks of the up to three months long illness
● It is especially important to avoid infection for unvaccinated infants, as whooping cough can be a serious infection for this young age group
● Antibiotic treatment can be used to prevent infection as well as a preventative treatment in the event of a risk of infection of unvaccinated infants.