Danish mobile market may change this summer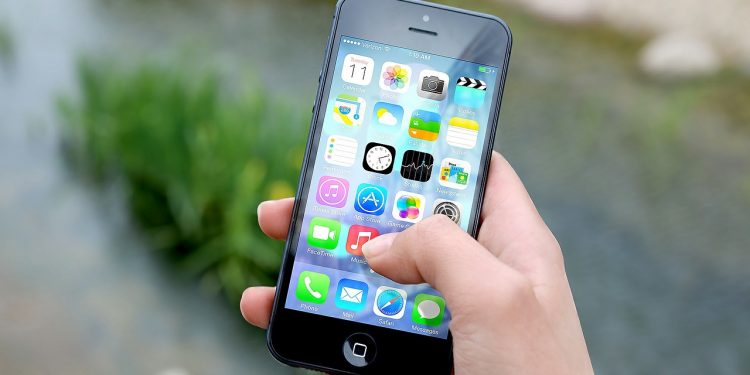 Some subscribers may have been notified already, others will be at the latest the 15 May, as prices and conditions on Danish mobile subscriptions are expected to change due to the new EU roaming regulations.
By Bente D. Knudsen
It is expected to be an awakening for  Danish mobile phone subscribers when they receive news of the consequences of their mobile companies' implementation of the new EU roaming regulations.
According to Danish paper Jyllands Posten's market expert, Danish companies will have little choice other than to raise prices of subscriptions or offer subscriptions which are Denmark only, i.e. that do not offer any data at all when travelling.
This new price and subscription structure comes into force with the new EU regulations when as of 15 June, mobile users travelling to other countries in the EU will be able to call, text or surf the net without paying any extra charges.
In April 2017, the EU Council adopted the legal act that limits how much telecommunication operators may charge each other to allow roaming across Europe.
"The final vote in the Council clears the path for free roaming," said Dr Emmanuel Mallia, the Maltese Minister for Competitiveness and Digital, Maritime and Services Economy. "When Europeans go on holiday this summer, they can enjoy the freedom of being able to stay in touch and use the internet as if they were at home. The EU is making our lives easier in very practical ways."
Roaming without paying surcharges, or "roam like at home", is for those living in Europe and who travel to other EU countries for work or leisure. It will also be introduced in Iceland, Liechtenstein and Norway shortly after 15 June.
According to the EU "Roam like at home" is meant to make communicating while travelling easier. It is not intended to allow permanent roaming where a customer would take out a subscription in the cheapest possible country and use it to roam in his home country.
However, for the mobile phone provider there are still charges to be paid.
The wholesale price, which for instance a German provider may charge a Danish provider to allow the Danish company's customers to roam via the German provider's net, is regulated for the rest of 2017 to DKK 57 per gigabyte data, falling each year until it reaches DKK 19 in 2022.
The Danish mobile phone market has long been one with fierce price competitions as new mobile phone providers have appeared regularly challenging the four largest providers, TDC, Telia, Telenor and 3.
A competition, which has made consumers change company regularly. The latest available statistics from the first Quarter 2016, showed that 441,000 mobile subscribers changed provider, representing six percent of all mobile customers in Denmark.
So far, TDC has informed all customers that subscriptions for Yousee Mobil, Tellmore and Fullrate will increase in price by DKK 10 – 20 as of 15 June.
To Danish paper Jyllands Posten, telecommunications experts say that the Danish market may change over the summer, as providers find out what their customers decide to do about price increases ( will they change company) and how much data they actually use when travelling.
Small  market challengers may use consumer's dissatisfaction with their provider to start a new price war.
A price war may be hard on an industry, which traditionally has had a hard time making money.
TDC CEO Pernille Erenbjerg says to Jyllands Posten:
" We shall see (Editor's note: about the possibility of a price war). We will probably have to wait some weeks before we get a total picture of the price development. But as the summer passes we will be able to see what it means to our customers, which package they end up choosing. and how much they will actually roam (Editor's note: when travelling).
The one-year old mobile provider Plenti will also be raising its prices and changing their subscription structure.
" As of 15 June we will offer a greater variation in our subscriptions to support our customers different needs. For instance we are introducing a strong national subsciption for DKK 119/ month ( Editor's note: no roaming possible) and two different subscriptions with roaming," says CEO in Plenti, Peter Mægbæk.
Customers in Plenti will thus also be paying DKK 2o more per month, as all subscribers automatically are transferred to the small EU subscription. Subscribers wanting another solution will have to make changes themselves.
The new EU regulation stipulates that:
As of 15 June, mobile providers in the EU may not charge extra when a customer uses his phone in another EU country – the so-called roaming price
Danish Telecommunications providers still have to pay a wholesale price when their customers use their phones on a foreign network.
This wholesale price is regulated by the EU to a max. of DKK 59 for one gigabyte in 2017 – falling to DKK 19 in 2022
Prior to 15 June, telecommunications companies could charge up to DKK 460 for one gigabyte roaming in another EU country
A fair use policy puts a maximum on the roaming amount. A subscription of DKK 100/month for instance gives access to 3,5 gigabyte roaming.