Danish Queen Cancels her 80th birthday celebrations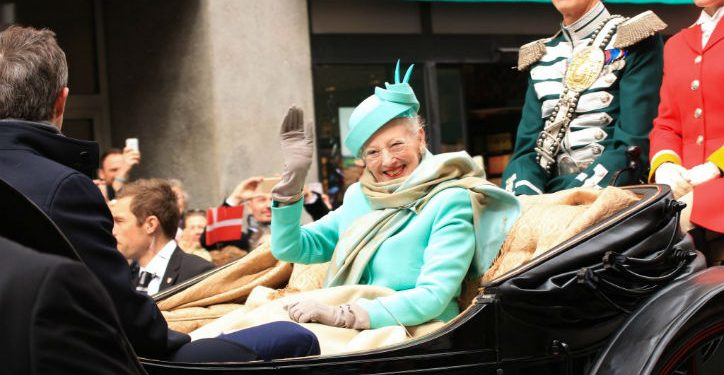 It was meant to be a huge public celebration of her birthday. Today the Royal House announced all events are cancelled in view of the actual situation.
The article continues below.
By Bente D. Knudsen    Picture: Hisham Ammar
Queen Margrethe was born on 16 April 1940, and this year her 80th birthday was to be celebrated with a range of events in Copenhagen where Danish citizens could participate in the festivities.
Events many Danes had been looking forward to as the Danish Queen is a popular figure.
This morning the Royal House issued a statement signed by the Queen, where she announces that in view of the current coronavirus crisis all her birthday celebrations have been cancelled.
The Queen says in her letter that:
"Denmark and the international community stand in a very difficult situation right now. We all have a special responsibility to show consideration for each other and together contribute to helping Denmark successfully get through the very big challenges the country faces. I therefore appeal that we all follow the government's and the authorities' directions and take care of each other.

I would like to direct a heartfelt thank you to the Danish healthcare personnel and the authorities, institutions, businesses and individuals displaying great decisive action and care for the Danish people so that we, together, can get through this difficult time."
The article continues below.
If you are looking for a changing of the guard with the band playing at Amalienborg Castle, you will not find them doing so with the musicians as the Queen has taken up residence at her summer residence at Fredensborg Castle. She will remain here for the time being, the Royal House announced.
Events cancelled are:
2 April Opening of new exhibition at Frederiksborg Castle in Hillerød
3 April Press meeting at Fredensborg Castle
4 April Show at the Royal Theatre with carriage ride through Copenhagen
15 April Official dinner and celebration at Christiansborg Castle
16 April Her 80th birthday:
Wake up ceremony at Fredensborg Castle
Greeting from the balcony of the Royal Family
Carriage ride with the mounted guard hussar regiment through Copenhagen
Private dinner and dancing at Fredensborg Castle
The article continues below.