Danish tour operator Spies affected by Thomas Cook's collapse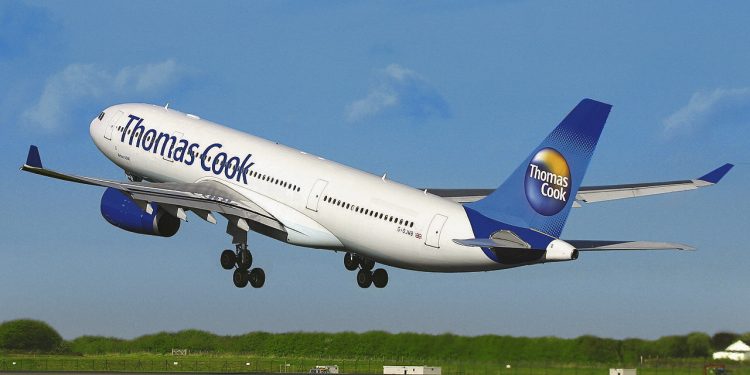 As British tour operator Thomas Cook ceased trading early this morning it has become clear that this will also affect Danish travellers with tour operator Spies Group.
The article continues below.
By Bente D. Knudsen
Danes know the company best as the Spies Company, formerly owned by Simon Spies, who founded the company back in the 60's, many were probably not aware of the Thomas Cook connection.
Spies announced early Monday morning on 23 September that none of its Thomas Cook Scandinavia planes will leave Copenhagen airport today and that all passengers booked for a flight today and tomorrow on the company's planes are cancelled and passengers need not go to the airport.
Also, those with trips planned in the coming weeks can expect more information later today.
However, in Denmark, all Spies passengers who have booked a package tour with Spies are covered by the Danish travel insurance fund, Rejsegaranti fonden, which means that they will have their prepaid trip refunded or rebooked.
For Spies travellers abroad the guarantee also means they are sure to get a flight home paid by the travel insurance fund.
However, any trips booked through Spies with airlines such as Norwegian, Thai Airways or SAS are not affected by the Thomas Cook collapse and will be able to travel as planned Spies announced in a press release.
The article continues below.
In the UK, the Civil Aviation Authority announced the film's collapse early Monday morning saying that about 600,000 vacationers had booked a trip through the company, more than 150,000 are British customers now abroad who need to be repatriated.
Thomas Cook Group owns four airlines which are all grounded, affecting its 21,000 employees in 16 countries, including 9,000 in the UK, who will be left unemployed.
Since 2008, the then Spies Rejser has been owned by  Thomas Cook Northern Europe, part of the Thomas Cook Group plc, one of the world's largest airline and travel companies.
The Danish Spies Group has announced that it is financially sound, however, it has not been able to advance further information about the situation for its passengers but announced it will do so during the day.
The article continues below.
With only three weeks until the Danish autumn break (week 42), thousands of Danes will be wanting to know what will happen to their prepaid package holiday.
The Thomas Cook Group in the UK had been seeking a further financial loan/capital increase of 200 million pounds to avoid going bust, this failed during Sunday leading to the company's immediate collapse.