Denmark's borders are closing until 13 April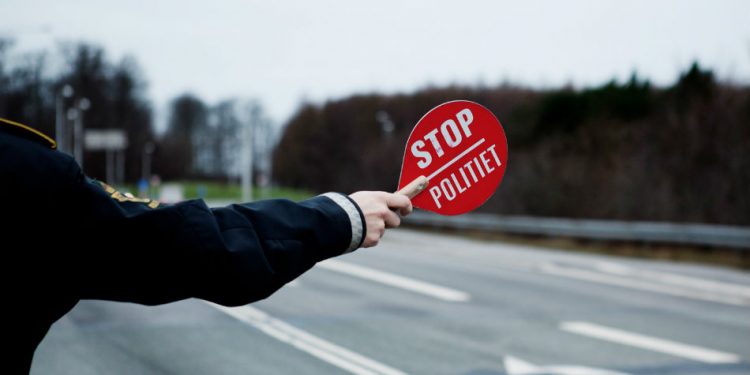 From 12:00 tomorrow the 14th March only foreigners with a legal reason to be in Denmark, Danes and those transporting goods will be let in.
The article continues below.
By Bente D. Knudsen
Danish Prime Minister, Mette Frederiksen, announced the new measure at this evening's press meeting and it certainly came as a shock to most people present as well as those listening.
Although the question concerning border closure had been asked at several press meetings, this had been turned down as an immediate measure.
The border will remain open to all transport of goods both by truck and train as it is not a question of keeping out goods. The Prime Minister stressed that there is no immediate food shortage in sight, as goods will still be able to pass freely across the border.
However, the aim is to keep out visitors to Denmark until the 13 April, visitors with no legal reason to be here as the minister mentioned. The aim is to make sure no one comes in bringing more coronavirus to the country.
Legal reasons are the foreigners who live and work here and who therefore have a residence permit, or a divorced parent with visitation rights to see their children, or someone here to visit a seriously ill family member.
These foreigners will be asked to document a legal reason when they arrive at the border. The Danish Police is working out guidelines so that those guarding the borders, who will be both from the police and from the Danish military, know which reasons are valid.
All Danes will be let in.
The article continues below.
The police says to expect longer queues at the borders as it will take time to check everyone, those without a valid reason can expect to be asked to turn around, which at the airport may give some problems in the beginning.
However, the Danish Prime Minister expects that this will only be shortly as the message gets communicated to travellers that they should postpone any trip to Denmark.
The police also expects that the traffic at the borders to Germany and over the bridge from Sweden will become more limited in the beginning of next week.
It will of course also be possible to get out of Denmark, at present neither Germany nor Sweden have closed their borders.
This measure runs until the 13 April, and thus runs in parallels to the new travel guidelines putting all countries that are not red into orange until the 13 April as well and effectively asking Danes not to travel.
Find more information at um.dk or contact the Foreign Office citizen service at +45 33 92 11 12, they answer 24/7 and are available for Danes and foreigners living in Denmark.
They have assured more staff to handle all the questions related to the new travel measures.
You can also find information at coronavirus.dk
The article continues below.