Denmark's ZOO's now open for visitors with a negative COVID-19 test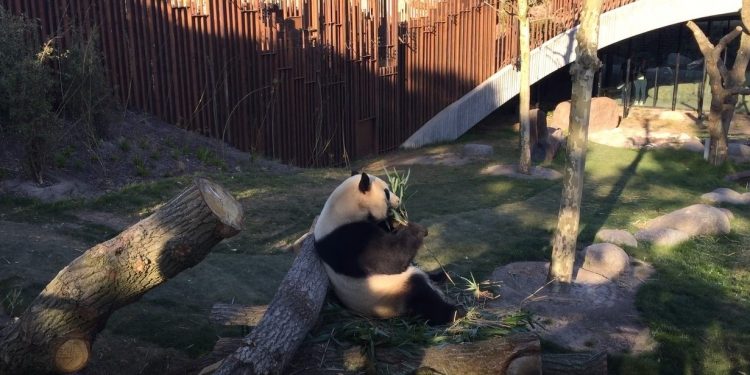 Did you miss going to the zoo this winter? If so, you will be able to do so again as of 4 March if you have a negative COVID-19 test.
The article continues below.
By Bente D. Knudsen
The zoos are really happy about being able to reopen, even though the new terms for letting in visitors requires that they check all visitors' negative coronavirus test.
The test must be a test no more than 72 hours old and is an entry requirement for all guest of more than 15 years of age.
The Copenhagen ZOO informs on their Facebook page that all guests must remember to bring documentation of a negative COVID-19 test, either a PCR or a quick test, not older than 72 hours, the document must contain name, time of the test and the test result. It can be either a paper or a digital version.
ID is now also required such as a Danish yellow health card, a passport, or another piece of officially issued identity paper.
Only the outdoors facilities are open, and the zoo recommends buying tickets electronically ahead of the visit.
The same is possible at the zoos in other parts of the country and from Easter/ beginning of April the Danish safari parks will reopen, you can read more about the Danish safari parks in our article here.
We do not yet have the updated opening schedules, but their websites will be updated shortly.
Support our magazine with a contribution of any size
We hope that you enjoy the information, insights and inspiration that we provide. We are a small team and we would like to keep delivering high quality, interesting articles for you to enjoy and your support will help Your Danish Life to continue to produce relevant content for expats in Denmark.
We do not want to put up a pay-wall, so we need your support and if you find our content relevant and worthwhile, we would value any contribution, however big or small, as a token of your appreciation of our efforts.
How to support:
Transfer any contribution to our bank account at: Your Danish Life/ Danish Expat Media Aps
Danske Bank Account number: 3409 11405673
IBAN: DK68 3000 0011 4056 73
or MobilePay to 2144 1224
Message: Support