English Language Play: The Clean House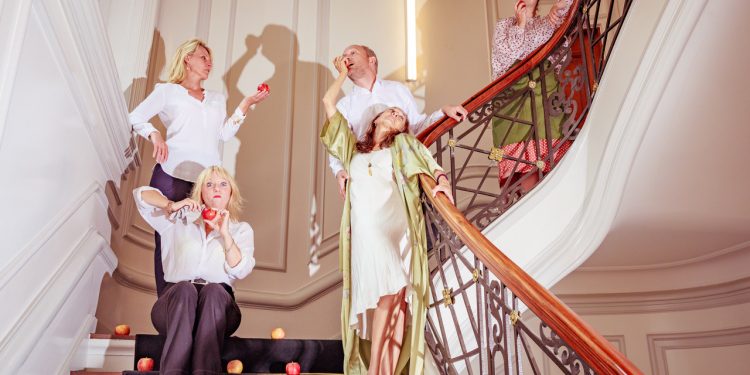 Jeremy Thomas-Poulsen has directed yet another impassioned play, The Clean House, written by Pulitzer finalist Sarah Ruhl. Now showing at Krudttønden until 6 October.
The article continues below.
By Sehrish Haq
"The Clean House" is a comedic drama which revolves around a Brazilian cleaner, Mathilde, played by Isabel Escudero Zorde, and two American sisters Lane (Jana Pulkrabek) and Virginia (Vanessa Poole).
Lane is a doctor whose marriage is breaking down and Virginia, who is a meticulous cleaner, feels inferior to her sister.
As the events go on the sisterly bond grows and their relationship changes.
Packed with emotions and humour, this play is about relationships, forgiveness and facing your inner demons.
You know you are in for a treat when Vanessa Poole and Jana Pulkrabek are performing together amongst other equally talented actors such as Isabel Escudero Zorde, Tina Robinson and Jens Blegaa.
Plus, it is always liberating to watch Vanessa Poole trash a room.
Tickets at DKK 175 and the performance is in English.
Running time: 2hrs 30mins including break.
Practical information – see below.
Cast: Jens Blegaa, Isabel Escudero Zorde, Vanessa Poole, Jana Pulkrabek, Tina Robinson
Director: Jeremy Thomas-Poulsen
Set Design: Jonathon Perry
Light & Sound design: Paul Damade
Written by Sarah Ruhl
Produced by Down the Rabbit Hole Theatre & Manusarts
For booking and more details visit their website here.