Enjoy the last days of summer warmth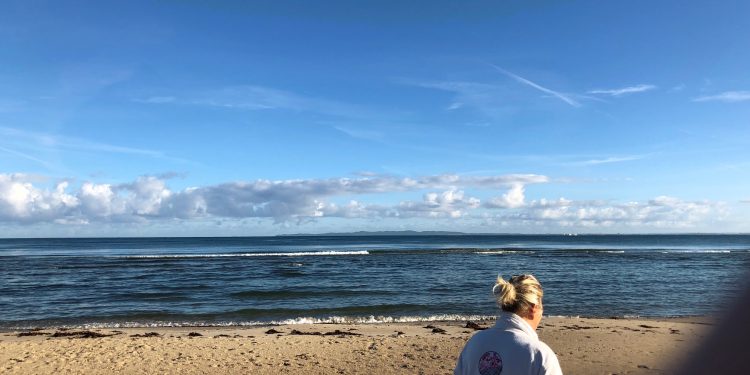 September can be full of summer weather surprises – enjoy it as it will not last.
The article continues below.
By Bente D. Knudsen
A very happy "weather man" on Danish TV announced the arrival of yet a late summer day.
In Denmark a summer day is one where the temperature rises above 25 degrees C in more than one part of the country.
This week a high pressure system over the southern part of Europe pushes up to Denmark to reach us Tuesday and Wednesday with sun and warmer air, bringing temperatures up again before the low pressure system of rain and wind arrives for the weekend.
A real weather change could be in store after the weekend with much lower temperatures and a colder crisp autumn air.
The sea around Denmark is still warm, at about 16 to 17 degrees C you could still take a quick dip, or just a stroll along the beach.
If you have the next days off – maybe take inspiration from our summer article about the Danish beaches ( there will be no lifeguards around at this time of the year). Read more here 
Tuesday 18th September:
Sun and temperatures rising to between 20 and 25 degrees C – warmest in the southern parts of Denmark. On the west coast of Jutland the wind will be strong and in the late evening some clouds will arrive.
Wednesday 19th September:
Mostly dry and some sun with temperatures between 18 and 22 degrees C  with winds from the southwest, on the west coast of Jutland strong winds.
Thursday 20th September:
In the northwestern parts of the country clouds and rain, the rest of the country will be dry with temperatures between 18 and 22 degrees C and winds from the southwest. Again strong winds on the west coast of Jutland.