Five things your graduate won't tell you about their cap (Studenterhue) and a bit of cap history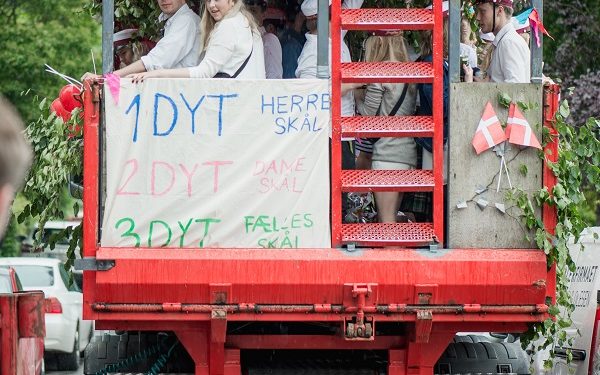 Starting 21 June and until 25 June you will find the streets full of trucks or horse-drawn carriages with happy students playing loud music, parading through their home towns that they finally made it – to their caps!
The article continues below.
By Karen Covington  Pictures: Mayra Navarrete, C.L. Seifert
I remember my first encounter with 'The Cap' or 'Studenterhue' very well. It looked innocent enough at first glance.
"Oh, look at those cute sailor hats! What a nice tradition!" I exclaimed to my daughters. "It's much more attractive than those awkward mortar boards."
Mortar boards are the square academic black caps used in my home country and in many others too. Not here though. Upon closer inspection I noticed all caps were not alike.
Vibrant colours, symbols and other odd markings crowned each graduate's head in a cloak of secrecy. I had to learn more.
The cap's earliest history surfaces in 1845 when it was first adopted by students in Copenhagen – after being inspired by their meeting with students from the Swedish Uppsala University, who used a cap.
In those days it was an important symbol, signifying graduate status.
Today, caps are worn by students who have completed an upper secondary level education. Even hairdressers have their own graduate cap!
The article continues below.
Mysterious Symbols Decoded
Graduates customise their Studenterhue through emblems, colour band and stitching. For each type of education the colours of the band and the emblems change.
For the traditional Danish studentereksamen a cross resembling the Maltese cross is used – according to the main cap maker in Denmark, the renowned and 150 years old company C.L. Seifert, the cross like rosette/emblem symbolises the cross in the Danish flag, the Dannebrog.
However, in recent years students select others such as the Star of David, Islamic crescent, hammer and sickle, treble clef and maple leaf among many others.
The company as a full list of more than 30 different ones on offer. It has become so common that the company even made a video to show how students can change it themselves. See more here 
Of course there is also an international one for the international schools with multiple flags on.
Changing the band to use another one is also easy as their video shows. See more here 
The article continues below.
It Really is ALL about Drinking
Yes, it's true. 100 percent of the traditions regarding the cap are alcohol related.
If your graduate is unfamiliar with the ins and outs of Studenterhue culture, there's no need to fret.
In the rim of all of the C.L. Seifert hats you'll find a list of official Danish drinking rules.
To name a few hat related rules:
Write the last grade you received in the centre of the cap
Write your girlfriend or boyfriend's name in the centre
Cut a triangle in the rim if you see the sunrise after a party
Cut a square in the rim if you empty a box of beer in a single night
Cut waves in the band if you skinny dip with the cap on
The article continues below.
Five things your Graduate won't tell you about their Studenterhue:
Graduates scrawl intimate deals and dates on the inside of the rim.
The hat is waterproof—making it the perfect vessel to drink from. It can't get stained by red wine. Now that is genius!
No money for drinks? Not an issue. Students receive at least one free drink at most clubs and bars when they don their cap.
Students with the biggest and smallest hat buy the class a box of beer.
Students who earn the highest grade on their last exam must run after the party bus or truck until the first stop.
Be on the lookout….trucks teaming with new graduates hit the streets next week.
Be sure to tip your hat in recognition of theirs or honk your horn at them.
All pictures below copyright Mayra Navarette.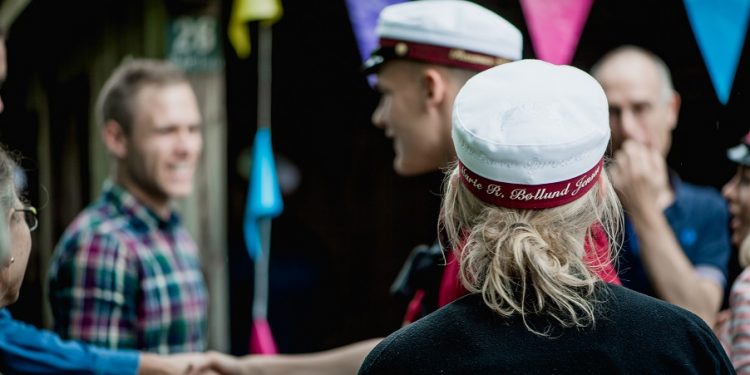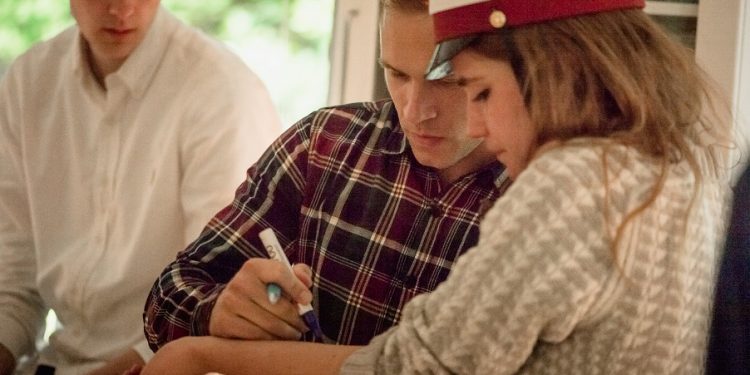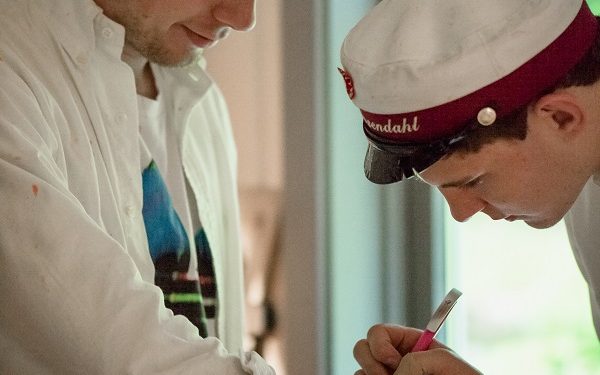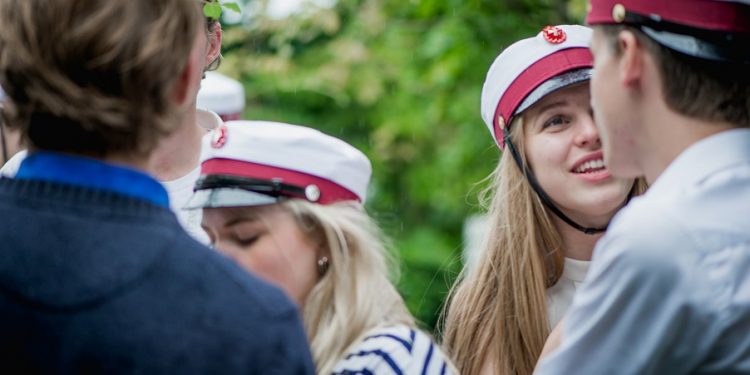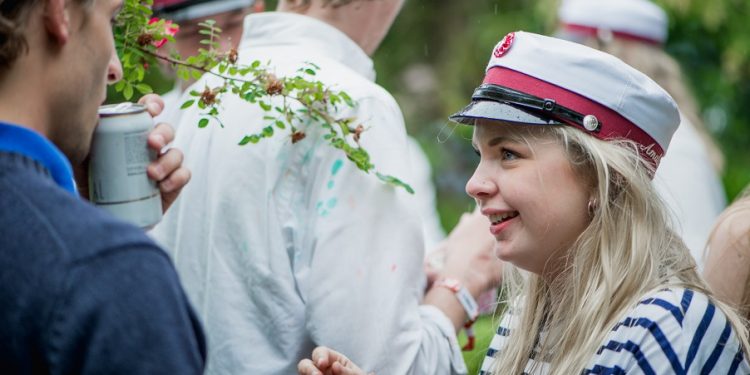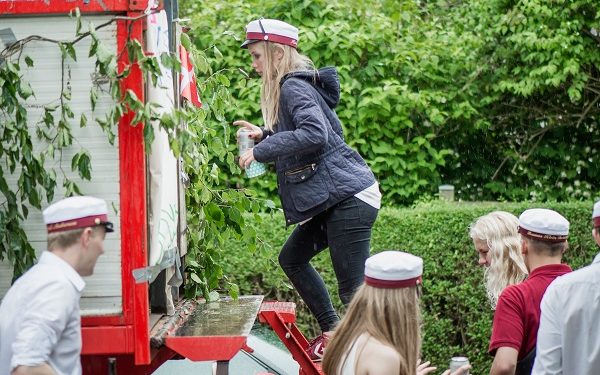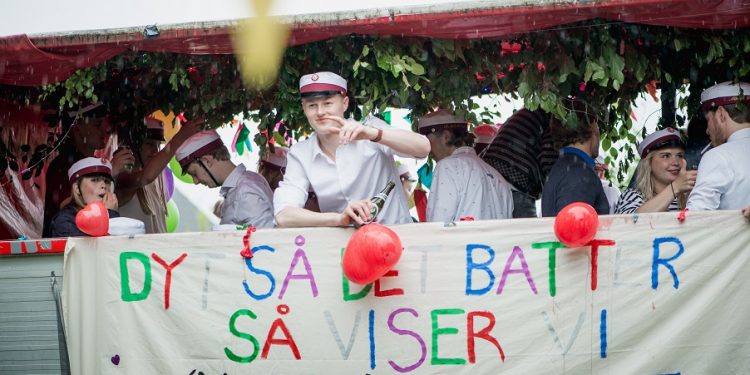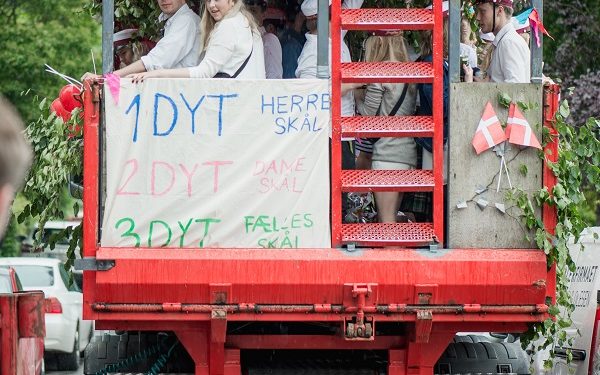 Support our magazine with a contribution of any size
We hope that you enjoy the information, insights and inspiration that we provide. We are a small team and we would like to keep delivering high quality, interesting articles for you to enjoy and your support will help Your Danish Life to continue to produce relevant content for expats in Denmark.
We do not want to put up a pay-wall, so we need your support and if you find our content relevant and worthwhile, we would value any contribution, however big or small, as a token of your appreciation of our efforts.
How to support:
Transfer any contribution to our bank account at: Your Danish Life/ Danish Expat Media Aps
Danske Bank Account number: 3409 11405673
IBAN: DK68 3000 0011 4056 73
or MobilePay to 2144 1224
Message: Support