Flags are flying today in honour of Princess Benedikte's 77th birthday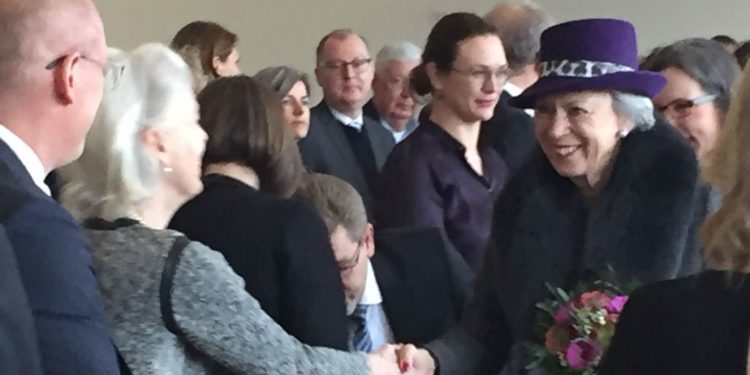 The Danish Queen's sister turns 77 today.
By Bente D. Knudsen
Princess Benedikte was born during the Second World War on the 29 April 1944 at Amalienborg Palace as the daughter of King Frederik IX (d. 1972) and Queen Ingrid, born Princess of Sweden (d. 2000). Her full name is Benedikte Astrid Ingeborg Ingrid, Princess of Denmark.
As Denmark was occupied at the time, the Danish army was dismantled and therefore the traditional canon salut (21 shots) could not be made from the Royal Navy's canons Batteri Sixtus on Holmen in Copenhagen.
However, her birth was marked anyway as the Danish resistance movement group Holger Danske who set of 21 bombs in the HC Ørsted's park.
Flags will be flying from buses and official buildings.
In 1968 she married His Highness Prince Richard zu Sayn-Wittgenstein-Berleburg in the Chapel of Fredensborg Palace. Prince Richard (he died in March 2017) was the son of a friend of Princess Benedikte's mother, Swedish born Queen Ingrid.
The couple has three children, Gustav, Prince zu-Sayn-Wittgenstein-Berleburg, Alexandra, Princess zu Sayn-Wittgenstein-Berleburg and Nathalie, Princess zu Sayn-Wittgenstein-Berleburg.
HRH Princess Benedikte is patron of a great many national organisations in Denmark and has always been particularly interested in horses and horse riding.
As the patron of more than 31 Danish associations, she is still an active member of the Danish royal family and when she is in Denmark she takes up residence the apartment placed at her disposal at Amalienborg Palace.