FREE Danish conversation classes in Copenhagen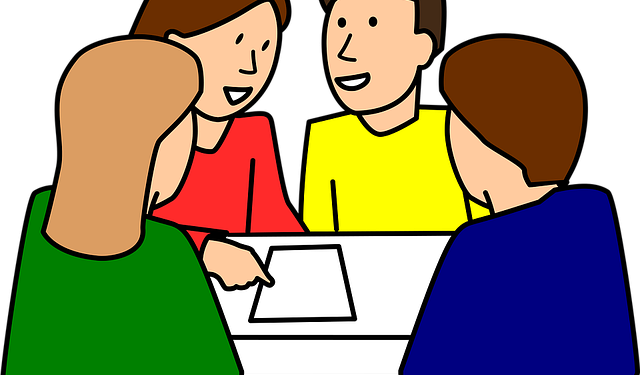 Getting the opportunity to speak and practice Danish is not always easy, many expats find that Danes tend to switch to English when they try. Find here an overview of free Danish speaking opportunities.
The article continues below.
By Bente D. Knudsen
Find here a few tips for practicing your Danish for free:
Røde Kors, Nørrebro
The Danish Red Cross in Copenhagen runs a group of former Danish teachers who help foreigners trying to learn Danish with many different things such as exams etc. Staffed by volunteers, quite a few of whom are qualified Danish language teachers.
Send an email to integration.rkh@rodekors.dk to find out if there's space for you . More information here 
Nørrebro library on Wednesdays from 16:00 to 18:00.
Conversation practice,everyone is welcome whether you speak just a little Danish, you speak it fluently or something in between.
The group is a large one  but there are usually 5-8 volunteers present, participants are split up into smaller groups according to level. Conversations are about any topic. More information here.
The article continues below.
The Language Cafe at Studenterhuset (next to Rundetaarn) runs every other week Saturdays from 15.30 to 18.00, the next one being on the 18 February.
There are several languages to practice each time with Danish as the most popular one and the one with most volunteers who are happy to help people improve their conversation skills. Tea, Coffee and Snacks are on the house during the event! Find more information on Facebook here
Café Munk in central Copenhagen ( Nørre Farimagsgade) on Thursdays from 12:00 to 14:00.
Prior to corona, the conversation practice ran for beginners from modules 1 to 3. The cafe is trying to start it up again and encourages anyone learning Danish and wanting to take part to come. During the Danish event participants get a price reduction on their orders but have to remember to mention that they are participating in it when they order. Phone for more information at 33 11 83 83
Gentofte central library, 2900 Hellerup on Thursdays from 17:00 to 18:30.
Conversation practice aimed at people who can already hold a basic conversation in Danish. No need to sign up in advance. More information here.
The article continues below.
The church next to Torvehallerne in central Copenhagen.
Tuesdays and Thursdays 10:00 to 12:00 (women only). Tuesdays and Thursdays 14:00 to 16:00 (men and women). The first hour consists of a beginner's level lecture with a little bit of religion thrown in, including singing a hymn in Danish.
In the second hour, the group divides up into four different levels with a volunteer teaching each class (with a lesson rather than just conversation practice). The level in the highest class is approximately module 3 or 4.
No need to sign up in advance. More information here.
Basement of Kafa X, Nørrebro, Thursdays from 18.30 to 21:30.
The language cafe is for those who want to learn or improve their Danish.There are different activities:discussions, text readings or game and also help for writing applications. Run by volunteers, participation is free, donations to cover expenses (coffee, tea and rent) are welcome.
The next event announced on their Facebook page is the 9 February 2023.  More information here.
The article continues below.
SMK (the art gallery), Every last wednesday of the month from 16:00 to 19:00.
Every last Wednesday of the month SMK invites inside for coffee and tea, great art experiences and conversations in Danish among plaster figures and green herbs in The Sculpture Street.
SMK KOM is for everyone and especially for you who want to get better at Danish or want to help others practice Danish. It's free and everyone's welcome. Next event is the 22 February.
More information here.
Together with an elderly Dane at a location of your selection
Elderlearn.dk was established as a volunteer organisation where you are matched you with an elderly Dane who has volunteered to help someone with their Danish. You need to contact them to be matched at elderlearn.dk
If you know of other groups or would like to share information with other readers, do send Your Danish Life a mail at info@yourdanishlife.dk or add them in the comments on the Facebook post !
God fornøjelse!
Support our magazine with a contribution of any size
We hope that you enjoy the information, insights and inspiration that we provide. We are a small team and we would like to keep delivering high quality, interesting articles for you to enjoy and your support will help Your Danish Life to continue to produce relevant content for expats in Denmark.
We do not want to put up a pay-wall, so we need your support and if you find our content relevant and worthwhile, we would value any contribution, however big or small, as a token of your appreciation of our efforts.
How to support:
Transfer any contribution to our bank account at: Your Danish Life/ Danish Expat Media Aps
Danske Bank Account number: 3409 11405673
IBAN: DK68 3000 0011 4056 73
or MobilePay to 2144 1224
Message: Support