From fine dining to the disgusting food museum, Your Danish Life covers it all.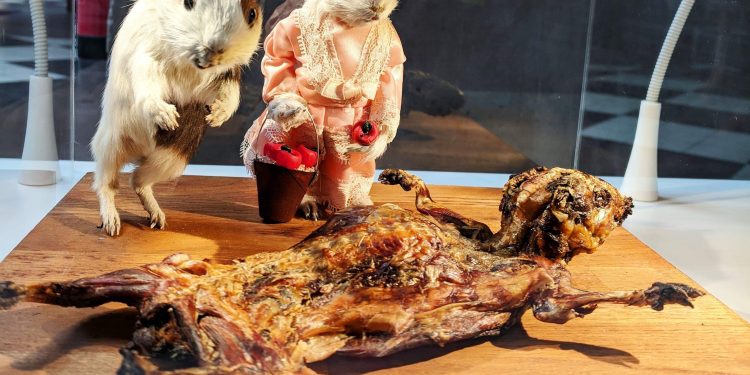 Take food from all over the world, not your average hamburger, but the really different and specialised produce used for meals, present it all together, and you have a museum to both surprise and horrify the audience.
The article continues below,
By Sehrish Haq
We sent our team of "risk takers" to visit the Disgusting Food Museum in Malmö, Sweden. According to them, the museum does not disappoint. Find here their review for your inspiration.
The exhibition is in the old Malmö slaughter house, which is a two minutes' walk from Malmö Central Station. This magnificent building is not only home to this exhibition, but also has a lovely open planned restaurant and bar.
We were welcomed by Andreas and his sidekick, Judith, who showed us around and answered all our questions about this rather disgusting, yes disgusting museum.
The article continues below.
The museum had foods and local delicacies from all over the world. Currently exhibiting 80 different foods, there are plans to increase the collection in the coming months.
If you fancy what cooked midges, fish sperm sacs or a frog smoothie might look like, then we recommend you make this memorable trip to the Disgusting Food Museum.
As Andreas explained to our astounded gasps:
"Just because you are not used to certain foods, doesn't make them disgusting".
But, Andreas, we do not like mouse wine, and we'll skip touching the bull's penis. Thank you.
We did, however, find a few items which we were surprised to see at the museum.
For instance, my daughter who loves Marmite didn't think Vegemite deserved a spot at the museum. The other contenders like Pop Tarts, Jelly (Jell-O), Kit Kat and gummy sweets also made the cut, to the children's bewilderment. So, yes, we agree with Andreas.
The article continues below.
The attention to detail did make us chuckle, the entrance ticket is a sick bag, useful and recyclable. There's a photo booth with a twist and a 'wall of disgust.'
Once you've looked around and admired all the foods, which are beautifully displayed in glass boxes, you will have a chance to try out some of the food.
Our very own risk taker, Susanne, tried everything that was available. From durian fruit to the most stinking cheese to bugs and fermented fish. So be like Susanne and grab your passports and head towards Malmö and we dare you to not let the sense of smell take over your courage.
Plan your trip by visiting the website for opening hours and practical information. www.disgustingfoodmuseum.com
Opening Hours: Wednesday – Sunday 12:00 to 18:00
Prices: Adults SEK 180
Children under 16 for free with a paying adult (max 3 children/adult)
Students: SEK 150
It is a trip you will never forget.