Further border openings from 15 June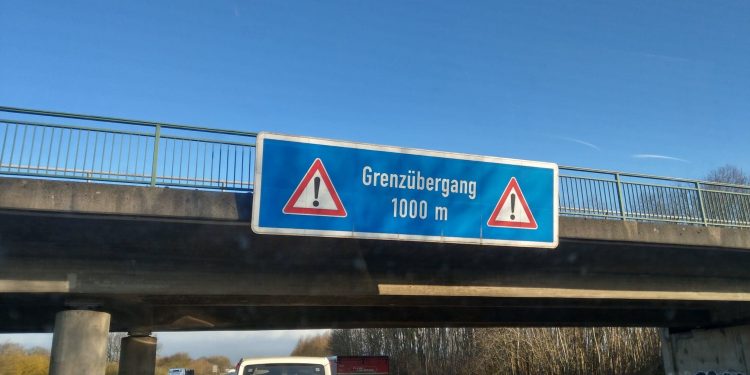 On 10 June, Denmark announced the lifting of more restrictions making it possible for more foreigners to enter the country.
The article continues below.
By Bente D. Knudsen
Whilst many European counties have announced a general lifting of their borders with other EU countries, such as Germany, Austrian and Belgium, Denmark has only again lifted its restrictions a crack more.
The good news for many is that from 15 June, all citizens with permanent residence in the EU, the UK or from the Schengen Area, who want to visit their sweetheart or fiancées, grandparents or grandchildren can enter Denmark. They have been added to the list of "worthy purposes for entry" where already are listed people entering for business  reasons, job interviews or to pursue an education.
The article continues below.
On 15 June 2020, Denmark celebrates the 100-year anniversary of the so-called reunification with south Jutland, when residents at the end of the First World War voted to return to Denmark rather than remain German nationals, perhaps for this reason the borders between Denmark and Germany in Schleswig-Holstein will open to all nationals from this area as well as people with permanent residence in the EU living in this region.
Also, from 15 June, Danes living abroad will be able to bring their family to Denmark for a holiday or a family visit.
The German border will open on 16 June from which date they will no longer control their borders with Denmark, at the same time residents in
Denmark may visit Germany without a demand of quarantine upon re-entry to Denmark.
Take note that in Germany masks are mandatory on public transport and also when shopping, this includes petrol stations.
Negotiations are taking place to find solutions regarding border openings with Sweden and Finland. Transit through Sweden to Norway.
You can find more information in English at the police coronavirus website ( at the moment it does not seem updated with the latest information though as at 10 June), here.
Support our magazine with a contribution of any size
We hope that you enjoy the information, insights and inspiration that we provide. We are a small team and we would like to keep delivering high quality, interesting articles for you to enjoy and your support will help Your Danish Life to continue to produce relevant content for expats in Denmark.
We do not want to put up a pay-wall, so we need your support and if you find our content relevant and worthwhile, we would value any contribution, however big or small, as a token of your appreciation of our efforts.
How to support:
Transfer any contribution to our bank account at: Your Danish Life/ Danish Expat Media Aps
Danske Bank Account number: 3409 11405673
IBAN: DK68 3000 0011 4056 73
or MobilePay to 2144 1224
Message: Support