Good news for Christmas travel: Self-isolation guidelines amended and test now an option.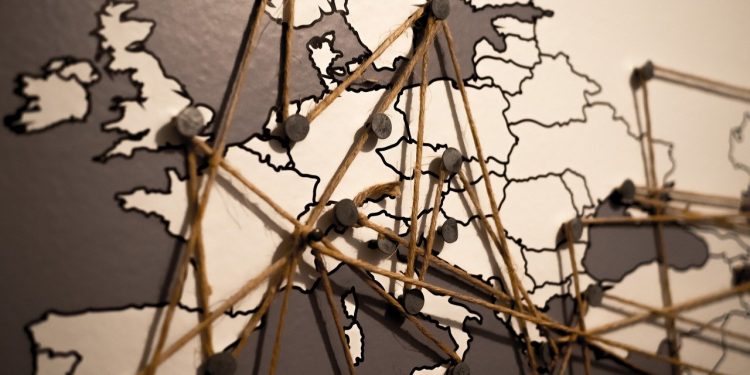 Many foreigners in Denmark have been wondering what to do about the coming holiday season. The new self-isolation guidelines could be an opening for some.
The article continues below.
By Bente D. Knudsen
For residents in Denmark, who have travelled to an orange or high-risk country or region, the current recommendation is to self-isolate for 14 days upon return.
Take note that all public employees at present must self-isolate at their own cost upon return if they travel to an orange country and this is also valid for a range of Danish business employees, so even if only a recommendation, it can be read as a clear requirement.
If it were mandatory, it would require police surveillance and legislation passed in the Danish Parliament.
This is valid for all travels that are qualified as non-essential, it does not apply to business travels.
The Danish term, used by the Danish Foreign Office in their guidelines, is "ikke nødvendige rejser".
The self-isolation recommendation will be amended as of 1 December 2020 from 14 to 10 days.
The amendment is based on advice by the Danish Health Authorities, the Danish Foreign Office informs, and the reduced amount of days correspond to the amount of isolation days required in for instance Germany and several other European countries.
NEW is that the self-isolation can be broken by travellers to an orange or high-risk country or region if they take a COVID-19 test four days after their return to Denmark.
The article continues below.
If the test result is negative, they can end their self-isolation.
Thus, the self-isolation period can drop to five days (in Denmark the current coronavirus test results (PCR) are mostly available within 24 hours).
The new guideline should make it easier to travel home for foreigners living here who wish to visit friends and family (what is qualified as non-essential travel by the Danish Foreign Office) and who have the possibilty to self-isolate for five days upon return to Denmark.
Of course under the condition that they can travel to the country in question without having to isolate there upon arrival.
Support our magazine with a contribution of any size
We hope that you enjoy the information, insights and inspiration that we provide. We are a small team and we would like to keep delivering high quality, interesting articles for you to enjoy and your support will help Your Danish Life to continue to produce relevant content for expats in Denmark.
We do not want to put up a pay-wall, so we need your support and if you find our content relevant and worthwhile, we would value any contribution, however big or small, as a token of your appreciation of our efforts.
How to support:
Transfer any contribution to our bank account at: Your Danish Life/ Danish Expat Media Aps
Danske Bank Account number: 3409 11405673
IBAN: DK68 3000 0011 4056 73
or MobilePay to 2144 1224
Message: Support