Head for the New Wine Bar in the Meatpacking district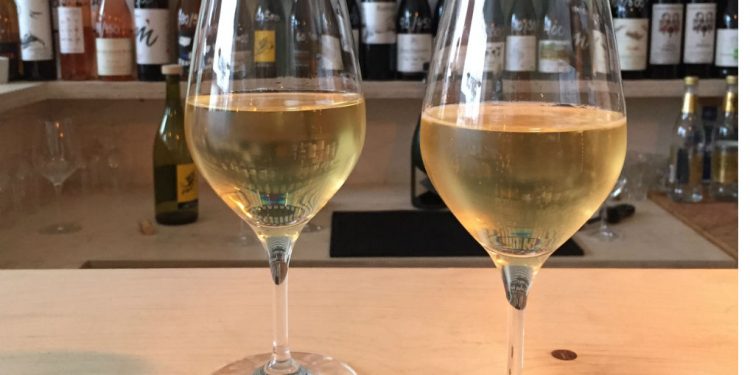 The friendly wine bar could be the tagline of this place to hang out before or after dinner. Find out review here.
The article continues below.
Text and pictures by Susanne Kee
Alfons' is a brand new wine bar in Copenhagen's meatpacking district. Located at Skelbækgade, the new owners aim is to provide a warm cosy atmosphere for you and your friends to enjoy a glass or bottle of their reasonably priced good quality wine.
A group of friends opened the bar and it certainly gives off a friendly vibe. In fact, one of the owners, Jens, was behind the bar the night we visited. If you are unsure or need assistance finding the exact wine for your taste, he is the person who can steer you in the right direction.
Alfons' serves wine by the glass, or you can go for a bottle.
The article continues below.
We sampled a little bit of everything. We tried a fragrant floral Sancerre, along with a nice dry Cabernet. Our favourites though were a 2018 Margo Fiero Bianco, a fabulous orange wine from Margó and a Bauget Jouette Brut Champagne.
Alfon's is decidedly a wine bar, not a restaurant that serves wine.
They do serve light snacks that change from day to day. The offerings on the night we went were veggie chips, almonds, and olives; nice simple bites to snack on as you enjoy your wine.
We stopped by on a weekday, and business was brisk. A larger group of ladies were in the back and a few twosomes lounged the bar area.
On a weeknight, reservations do not seem necessary, but if you are planning to visit on a Friday or Saturday, especially with a group, call or email ahead.
The article continues below.
Alfon's is also available for book readings, wine tasting, and group events.
Open from 16:00 – 00:00 Monday to Saturday, they are closed on Sundays.
See website for more details here.