How to document that the person you are meeting really is a special person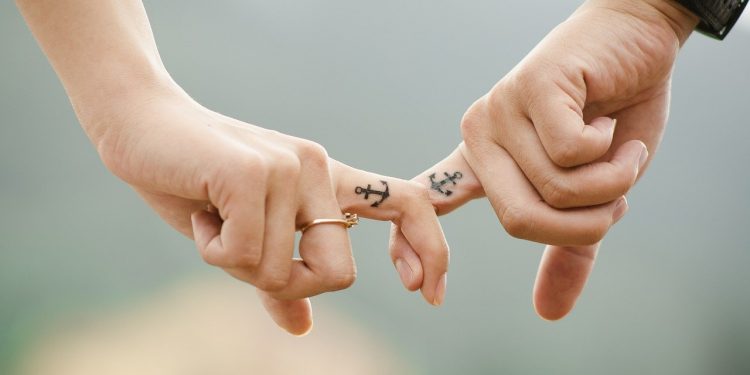 Only if you have been in a relationship for a certain time, six months for instance, can your boy or girlfriend  get in.
The article continues below.
By Bente D. Knudsen
As of 25 May, the Danish borders have opened a crack, letting that special person in but only if that person is a resident from the Nordic countries ( the Nordic countries are Denmark, Finland, Iceland, Norway, Sweden, Ålandsøerne (part of Finland), The Faroe Islands (part of Denmark) and Greenland (part of Denmark)),  or from Germany.
Needless to say this also annoys many Danes who have a special relationship with someone from another country than those mentioned.
However, before jumping in the car and arriving at the border, make sure to bring documentation that can prove you really are in a relationship with that person the police advise.
And just meeting up with the date from last time you were in Berlin will not be enough to prove that special relationship.
Documentation is for instance the name, address and contact information of the person living in Denmark as well as some kind of documentation that you are in a special relationship, this can be email or text messages, phone listings showing that you regularly call each other and even pictures of you as a couple.
Make sure to have thought about what kind of documentation you want to bring as it is up to the border control to check if they find it proves that special relationship.
Danish borders are closed for all other nationals in a special relationship at least until 31 May. Information about further border openings should be given later this week.
Support our magazine with a contribution of any size
We hope that you enjoy the information, insights and inspiration that we provide. We are a small team and we would like to keep delivering high quality, interesting articles for you to enjoy and your support will help Your Danish Life to continue to produce relevant content for expats in Denmark.
We do not want to put up a pay-wall, so we need your support and if you find our content relevant and worthwhile, we would value any contribution, however big or small, as a token of your appreciation of our efforts.
How to support:
Transfer any contribution to our bank account at: Your Danish Life/ Danish Expat Media Aps
Danske Bank Account number: 3409 11405673
IBAN: DK68 3000 0011 4056 73
or MobilePay to 2144 1224
Message: Support