Hurrah for the warm south-eastern winds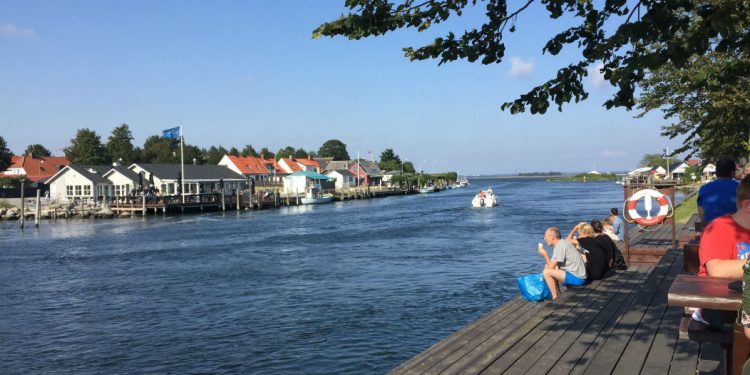 You may have noticed it already, weather in Denmark can change from one hour to the next, and thankfully, the influence of southern and eastern winds usually bring warmth in August and September.
The article continues below.
By Bente D. Knudsen
Warm humid air is again on the approach as a high-pressure system brings the south-eastern warmth to Denmark the coming weekend and beginning of next week.
Take note though, if you live in an area where the coast, and thus beach, is exposed to the east, you will find quite strong winds along the coast and thus somewhat lower temperatures.
If you want to chase one (maybe the last) beach excursion you must therefore search for a coastline more exposed to the north or west. In the Copenhagen area, you would want to go for instance to the North Zealand coastline, which you can read more about in our article about this wonderful area
" Read more :The North Zealand Sideside Tour" or the west coast of Zealand (such as Karrebæksminde in our above picture) or Lolland and Falster.
The article continues below.
The south-eastern warmth will also bring more risk of rain and thunderstorms next week, somewhat as was the weather in the beginning of August, where at times it was of a more torrential nature and showers and rain were very local as well.
There will also be some mornings with less sun, as the forecast is also for a cloudy and at times foggy weather in the mornings.
Temperatures are again on the rise with day temperatures ranging from 20 to 25 degrees C, locally it can be warmer in areas less exposed to the south-eastern winds. Night temperatures will range between 12  and 17 degrees C.
Next week, Monday, Tuesday and Wednesday could be even more humid and warmer, increasing the risk locally for heavy showers and thunderstorms.
DMI says it is quite certain that it will be warmer next week, with a summerly feel again during the daytime, however, who gets how much rain is again more uncertain with this kind of high-pressure system.
In the long term forecast for the first week of September, DMI predicts that it will remain warm for the season with day temperatures at around 20 degrees C., however, the weather will be unstable, with sun, clouds and showers alternating constantly.
The second week of September, if forecasts turn out true, could bring more stable weather, with a high-pressure system settling for a few days and keeping the rainy low pressure systems from the west at bay. Temperatures will again be high for the season at 17 to 22 degrees C. Nights cooler at 8 to 15 degrees C.