Increased pressure on Danish Prime Minister to open Denmark's borders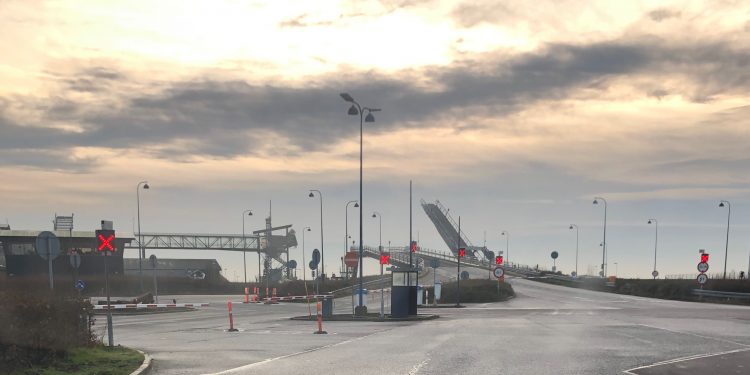 Wednesday afternoon the Danish parliament is negotiating a more speedy opening of the society.
The article continues below.
By Bente D. Knudsen
The opening of the Danish borders is a subject which a majority of the government's opposition parties, the right wing parties together with De Radikale Venstre and Alternativet,  have put on the table in this afternoon's discussions about further openings.
As Denmark's rate of infection continues to fall and less are hospitalised, the opening measures included in the phase 3 announced for 8 June are being reviewed and may be pushed forward to an earlier date.
The Danish Government has been criticized for not putting the reopening of the borders at a fixed date other than the announced " we will decide before 1 June", and today, a majority against the government has been formed to press for a clear answer to when the borders will reopen.
Normally Foreign Policy is the government's responsibility, so no one really knows what the outcome of a majority against the government will bring.
The article continues below.
So far, the Danish Prime Minister has been adamant that the opening measures were to be decided in unity with all parties in parliament and on her way to the negotiation table, she said to Danish TV DR1, that she would not be pressured into opening measures which were not advisable from a health perspective.
Discussions between experts as to the effect of border openings have not been clear, however, in Danish newspaper Jyllands Posten today, experts quoted by the Danish Prime Minister for saying that opening the border would bring more spread denied that this was what they had said and said they were misquoted by the Danish Government.
Germany has expressed a wish to open its borders with Denmark gradually from now until 15 June, as it has done with other neighbouring countries, but so far Germany has not received a positive answer to that question from the Danish Government.
Your Danish Life will post an update as soon as an announcement is made.
Support our magazine with a contribution of any size
We hope that you enjoy the information, insights and inspiration that we provide. We are a small team and we would like to keep delivering high quality, interesting articles for you to enjoy and your support will help Your Danish Life to continue to produce relevant content for expats in Denmark.
We do not want to put up a pay-wall, so we need your support and if you find our content relevant and worthwhile, we would value any contribution, however big or small, as a token of your appreciation of our efforts.
How to support:
Transfer any contribution to our bank account at: Your Danish Life/ Danish Expat Media Aps
Danske Bank Account number: 3409 11405673
IBAN: DK68 3000 0011 4056 73
or MobilePay to 2144 1224
Message: Support