Just Danish things: Quirks to know before you go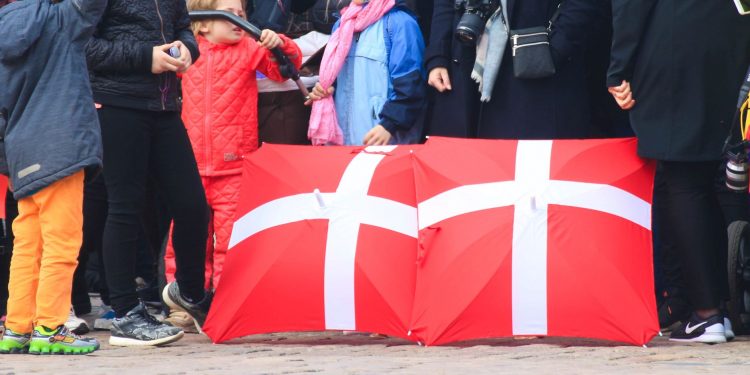 Denmark has a trove of amusing cultural quirks that only unravel once you're here.  You're bound to encounter these sooner rather than later; read our list and see if you agree.
The article continues below.
By Tina Jimmy Dastur
If you're either moving to Denmark imminently or have only recently set foot on Danish soil, a quick search of what to expect from this Scandinavian nation will throw up the usual suspects. Yes, Denmark is the land of LEGO and licorice. Yes, Danish butter cookies form an integral part of the Danish diet.
Yes, Danish weather is dreary and unforgiving for the majority of the year. Yes, the Mikkelsen brothers and Michael Learns To Rock are products of Denmark. As is almost every hophead's favourite beer brand, Carlsberg.
But these facts aside, Denmark has a trove of amusing and (often) questionable cultural quirks that only unravel once you're here. It is in these very quirks that lie this Scandinavian nation's charm. As a newcomer, you're bound to encounter these and while some may be endearing, others can be unsettling.
What's important is to remind yourself that each society dances to the beat of its own drum.
You may not understand or agree with all of it right away, but once you embrace the weird and the wonderful, expat life becomes more meaningful.
Here's our list of unique Danish cultural quirks that the uninitiated expat must to watch out for…and take with a pinch of salt.
The article continues below.
#1: You can buy half a loaf of bread
Every third, if not second, shop in Denmark is a bakery. The Danes gorge on all manner of fresh bakes, be it the fibre-rich rugbrød and fuldkornsbrød, the flaky and buttery wienerbrød (today widely referred to as a 'danish'), or the delicate poppy seed-studded tebirkes.
In a bid to share this special love for bread with non-natives, most bakeries across Denmark let you buy a half loaf of bread instead of an entire loaf, which means that a) you avoid unnecessary food wastage, as you are not compelled to buy more than you need and b) you have an opportunity to add other varieties to your bread basket.
A win-win all-round—for the bakeries, for the food industry, and for fellow bread lovers!
#2: Conversation can be brief…almost too brief
The Danes are not a gabby lot. If your conversation with most locals—whether it's the cashier at the supermarket or the handyman you've called over to fix the plumbing—feels like it's ended before it's begun, know that this is normal.
Given that they are traditionally quite reserved, their reticence can be mistaken for unfriendliness. It's worth noting, though, that while the Danes might not encourage small talk, they are rarely impolite.
Their taciturn nature stems from an upbringing rooted in valuing the privacy of others. So, while you are welcome to strike up conversation, know that it will likely be brief and to-the-point.
The article continues below.
#3: Chocolate and bread go together like birds of a feather

The Americans enjoy their bread with generous lashings of peanut butter and jelly. Britishers take their toast with a helping of beans. Indians relish sliced bread with a smearing of butter and jam. But the Danes? They do things a little differently. Introducing
pålægschokolade
—a quintessentially Danish 'chocolate sandwich'.
Originally introduced to the local palate by Danish confectioners Galle & Jessen in 1963, this Danish sweet treat is essentially a slice of rugbrød (rye bread) topped with milk or dark chocolate thins.
Although some enjoy waiting for the chocolate to melt ever-so-slightly before gobbling it up, the majority of Danes prefer eating it as is, with the chocolate on the firmer side.
#4: Nudity is normal
Nudity is legal in Denmark, so be prepared to see Danes stripping before your eyes in both public and private spaces—whether it's your neighbours across the street or the average Joe at the community swimming hall.
To those coming from slightly more conservative cultures, this could be quite uncomfortable to witness early on, but perspective and context help make sense of it.
Denmark has always been a nation that has championed freedom, privacy, and individuality across the board. It was the first country, globally, to legalise pornography, back in 1967, and to this day, nudity and sex are far from frowned upon.
Regardless of the season or occasion, Danes are comfortable in their own skin. During the summer months, you can expect to find local parks and beaches strewn with naked or near-naked Danes stretched out horizontally, soaking up some glorious sun.
And come winter, don't be surprised if you chance upon scantily-clad natives partaking in the age-old Viking tradition of vinterbadning (winter swimming) by taking a dip in the ice-cold Danish harbours for a rush of serotonin and adrenalin!
The article continues below.
#5: Please? What's that?
As established earlier, the Danes are not great conversationalists. Add to that, the fact that there is no literal translation for the word 'please' in the Danish lexicon, and you would be forgiven for assuming that they are an impertinent bunch.
However, as you go along, you will learn that there are certain phrases that mirror the English 'please', even if they do not qualify as direct translations.
The Danes usually make up for this deficit by adding the word tak (Danish for 'thanks') at the end of their sentence. If you familiarise yourself with the language, you will even come across certain key phrases that are worthy substitutes for 'please'; these include gerne and bede om.
But, if in doubt, simply ask politely and end with a tak (and a smile), and you're golden.
#6: When cycling, there is a 'right' way
In a country with over a century's worth of cycling culture, where 9 out of 10 locals own a cycle, it's safe to say that cycling rules matter. As a newly-arrived expat, whose cycling skills are perhaps a bit rusty from disuse, take cycling rules seriously.
Most crucially, ensure that you pedal strictly on the right-hand side of designated cycling paths.
Keeping to the right applies to crossing streets and walking down pavements, too, but is especially important when cycling, as seasoned cyclists use the left-hand side of cycling lanes to overtake when in a rush.
And you do not want to delay a Dane because if they are sticklers for anything, it's rules and punctuality. So, if you're reacquainting yourself with this life skill and taking it slow so as to avoid skidding or stumbling, make sure you stay well to the right or risk getting told off…or worse, having an apple hurled at you!
The article continues below.
#7: The Danish flag is everywhere

If you've ever sauntered down the street and stopped to gaze at window displays, craned your neck to marvel at some of the historic buildings, or been invited to a celebratory event, chances are you've caught sight of the Danish national flag in some shape, size, or form.
The Dannebrog, or Danish national flag, is the oldest national flag in the world still in use. Over the years, it has become an indelible part of daily Danish life and come to represent celebration and festive fervour.
If you're lucky enough to make the guestlist for a Danish birthday party, you'll probably be met with more Danish flags than balloons. First, at the door, to indicate it's someone's birthday. Then, strategically placed across the lawn to indicate the way to the venue.
And finally, indoors, where the birthday table will invariably feature paper napkins and tablecloths printed with the Dannebrog, along with small paper strøflag (sprinkle flags) strewn across, and the customary miniature flagpole front and centre.
Birthdays aside, the Dannebrog is also a permanent fixture at graduation ceremonies and at the airport, where it's emphatically waved to welcome loved ones back home.
Lest festive occasions feel left out, come Christmastime, Christmas trees are decorated with Dannebrog bunting and baubles and, as New Year's Eve comes around, the Dannebrog makes its presence felt on the kransekage (a layered marzipan cake), too.
#8: An appetite for everything økologisk
When it comes to Danish vocabulary, there are a few words you will pick up almost unwittingly in your initial few weeks here as an expat. Tak, of course, but also økologisk (organic).
If you've been going on regular grocery runs to your neighbourhood supermarket, it's unlikely that you've missed chancing upon this Danish word, which is emblazoned across a majority of pantry essentials—from fresh fruits and vegetables and milk and juice cartons, to bottled sauces and pastes, packaged meats, and even ready-to-eat boxed meals.
Denmark's relationship with økologisk food goes back decades. The country has long been considered a pioneer in organic agriculture, and that spans production, consumption, and export. In fact, it was the first country in the world to establish an organic legislation in 1987, and three years hence, introduced the iconic red 'Ø-label', which is the national marker for organic goods.
While the myriad health benefits of organic food undoubtedly drive local demand, Danish consumers also favour an organic diet because it is environmentally sustainable and encourages higher animal welfare standards.
Hardly surprising, then, that today, there are a clutch of supermarkets across the country that are stocked with strictly økologisk groceries, and økologisk groceries alone.
The article continues below.
#9: Danes say it with flowers

In Denmark, you'll never be too far from gorgeous seasonal blooms. The Danes have a special place in their hearts for flowers and will (literally) stop to smell the roses…and lilies, and gladiolas, and orchids, and tulips.
So much so that you will notice not just shop displays and balconies adorned with elegant floral arrangements but also a number of locals returning from work or heading out to meet family and friends with a bouquet of bright, beautiful blooms clutched firmly in one hand.
Given that Danish weather plays spoilsport for the majority of the year, it's easy to see why the Danes love to add a pop of colour and warmth to a loved one's day, regardless of the occasion.
If you, too, want to surprise a someone special with a bespoke bouquet or just want a few blooms to brighten-up your dinner table set-up in the spirit of hygge, you can find a fabulous selection at your nearest blomsterhandler (florist) and even at the supermarket around the corner from where you live.
#10: Weeks are numbered
But not in the way you think! The Danish calendar works differently to most others, in the sense that weeks are, quite literally, numbered.
All printed calendars reflect the week number, and all arrangements that involve a coordination of people's time—whether that's planning holidays, scheduling meetings or doctor's appointments, or organising a coffee catch-up—are referenced back to week numbers.
The Danes are born planners, yes, but that's not to say that they have superhuman memory. Like us, they do not know which week falls exactly when off the top of their heads…unless, of course, public and/or school holidays are involved, in which case week numbers are memorised almost instinctively!
For the rest of the year, they use paper calendars and Google calendars set to reflect the week number, both of which go a long way in helping them seamlessly plan their professional and social lives.
So, the next time you want to invite a Danish friend or colleague over for a meal, make sure you specify the week number.
To make life easier for yourself and save yourself the hassle of mental math, enable the 'Show Week Number' feature on the Google Calendar app on your mobile phone and don't forget to set your annual calendar to the 'first full week of the year', as there are some years when the first day of the year doesn't fall in the first week of the year.
On that note, we hope you're enjoying Week 5 of 2023!
Support our magazine with a contribution of any size
We hope that you enjoy the information, insights and inspiration that we provide. We are a small team and we would like to keep delivering high quality, interesting articles for you to enjoy and your support will help Your Danish Life to continue to produce relevant content for expats in Denmark.
We do not want to put up a pay-wall, so we need your support and if you find our content relevant and worthwhile, we would value any contribution, however big or small, as a token of your appreciation of our efforts.
How to support:
Transfer any contribution to our bank account at: Your Danish Life/ Danish Expat Media Aps
Danske Bank Account number: 3409 11405673
IBAN: DK68 3000 0011 4056 73
or MobilePay to 2144 1224
Message: Support