Leaving is never easy – neither is returning home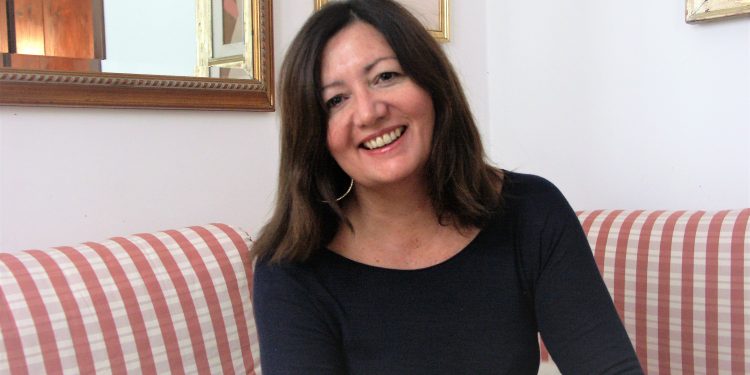 Paola Gambino Marotta returned to her native Italy after living in Denmark for 14 years. She shares her insights on living in Denmark and returning to Italy in this interview.
By Bente D. Knudsen
Moving back to your home country may be as big a challenge, as the actual move from it. Our interviewee certainly found that her years abroad had changed her perspective on some of her native cultural values – and that she had adopted some of the Danish ones too.
She had moved to Denmark in 2000 with her husband and four-year-old son, when her husband was assigned to the Danish subsidiary of his Italian company. Your Danish Life meets her for a talk about "moving home" and what she misses from her life in Denmark (and what she certainly does not miss).
How did you feel about leaving Italy?
At the time, when we decided to take the position in Denmark, my son was only four years old, and I was running my own IT Company. It was a small business and I was working a lot.
Our Italian life was actually quite stressful with two full time careers and a small child.
For us the move to Denmark gave us the possibility to change that and go on an adventure. It was our first (and so far only) expat experience, and we found it, yes an adventure we were doing together as a family. Also for me, I wanted to leave the stress of running my own company; it was a chance at the right moment. So we took the opportunity, without thinking too much about it.
My husband's job was very demanding and he was extremely busy right from the start.
As I did not know anything about Denmark, and we did not have a relocation agency to help us, I was fully occupied the first years with making the family adjust to living in Denmark and settle in.
What has it been like to return "home"?
I think it has been very hard, certainly the first year really was.
The big difference between leaving Italy for Denmark, compared to returning home, is that when you go to the new country, it's an adventure; there are so many new things to discover. When you move back home, the adventure spirit isn't there at all; there is no discovering, since you know the country you move back to.
Also, I am different – not better or worse – just different after those years in Denmark.
I cannot help comparing the Danish and Italian ways, which can of course be difficult for my Italian friends to understand. I think that is typical for a returning expat.
The city we have moved to is not as international as the Copenhagen area we lived in and we do miss the international community.
It is great to be back in an Italian setting though and in Genova we have found everything we missed while we were in Copenhagen.
What has it be like to look for a job after your return to Italy?
Actually, that has been one of the most difficult challenges for me, since returning to Italy.
When we came, it was at the peak of a very bad economic crisis, which still is not resolved, and the unemployment rates are very high.
In every family, there are family members hit by the crisis to different degrees, and that is quite sad.
Also, when we lived in Denmark, I changed my career profile from IT to teaching, as I taught Italian to Danes.
I really loved teaching. However, there is no real international community where we live here, and I am not sure it will be possible for me to continue with that kind of work.
Have the Italians changed since you left?
No, not really. Some things are changing, but I think it is more me who has changed.
However, when we left in 2000, no one could understand why we wanted to leave Italy and go north.
Today, the younger generation is much more focused on, and curious about, going abroad, simply because they cannot find jobs here, and therefore are more open to moving if that means they can get a job. Again, this is because of the economic and political crisis we have been struggling with.
What has living outside Italy taught you?
When we first came to Denmark, we thought we would only be staying for two to three years, the more normal expat period. Instead, we ended up staying for a very long time.
In the beginning, I did not focus so much on learning Danish, I still needed to improve my English, and I only took up Danish after more than six years.
I regret that today, learning Danish made me feel more committed to life in Denmark, rather than just being an expat, and it helped me get a job.
If we were to move to a new country again, I would make the effort to learn the language right from the beginning. Especially, as an accompanying spouse, if you are not working, you do have time to learn the language.
Also, I would focus more on- well just that now we are here in this new country- and I need to adapt and adjust to living in it.
I think that we were lucky to stay in Denmark for such a long time. I feel we got to know the culture and the Danes very well, something I think it is difficult to do, if you only stay for two or three years. That was our advantage.
Living in a multi-cultural international community also gave us the chance to get to know so many people from different countries, cultures, and backgrounds.
This also made it somewhat challenging at times for me, being surrounded by short-term expats, it was not easy to say good-bye to the nice friends we had made.
Which of your national Italian ways are you most happy about finding again?
Even though relocating has not been easy, rediscovering the things I missed during my years in Denmark comforted me.
First, our different landscape, abundance of art, and then Italian theatre, bookshops and a certain taste for life and lightness.
Also, I enjoyed rediscovering the Italian way, where it is much easier to connect, something that I really missed.
The Danes are not quite as open and it just takes more time. Another thing that made my relocating a bit easier was a kind of flexibility, which I was not used to any more.
Italians are quite flexible about everyday life, maybe our life is harder or more challenging, and that makes us more likely to find solutions and be flexible to overcome problems in order to find solutions.
What do you miss from Denmark/the Danish culture?
There are many things I really like about Denmark.
First, its citizens have a remarkable sense of responsibility and respect as to common properties: public spirit I would say.
Then again, Denmark is a much more innovative society, and innovation (and change) is seen as something positive and important and I was impressed by the strong investment policies aimed at young people.
Also, equality; rights and rules are valid for everyone and enforced for all. I also admire the Danish attitude towards the environment and the importance placed on taking care of it. I find all that fantastic.
Have you changed your opinion about something that annoyed you while in Denmark after your return to Italy?
It is funny you should ask about that. I was just thinking the other day that the strictness in enforcing the same rules and rights for everyone (in Denmark) in reality gives everyone more freedom; the great majority follow the rules and know what to do, and people know that things are working. That makes life so much easier.
When we moved to Denmark, our first meeting with our neighbours was not a welcome cake, but a list of things we should not do. I think the first Danish word I learned was ikke (do not do).
I found that somewhat unwelcoming and could not see the point in enforcing so much the rules at the first meeting. Today, we have a situation here with our neighbours, which we find difficult to resolve, and I cannot help thinking, how much easier it would be, if everyone had the same set of rules and regulations and abided by them, like back in Denmark.
And of course, what about the weather, the most common complaint?
Yes, weather is not exactly something I miss now! And I know that is a common complaint.
I must say, even though it can rain and be bad weather here in Northern Italy too, once that bad spell is over, and the sun comes out, we can enjoy 16-18° Celsius, even in winter.
Having time to enjoy that and going for long walks with my dog on the beach, is something important to me right now.
However, when I was in Denmark, having my daily life, job, and routines, it wasn't a focus point at all.
After a while, you don't mind so much. You are more focused on living your life, than on what kind of weather it is.
The above article was published online first time in April 2016.
Are you going home this year? and interested in learning about the REVERSE CULTURE SHOCK?
There is actually such a thing called reverse culture shock which some expats, returning to their native country, experience.
A short description is that as with expatriation, repatriation has its psychological phases that are unexpected and daunting as encountering reverse culture shock when returning home is a surprising situation and one that is often overlooked by expats returning home.
You have probably heard of the culture shock U shaped curve and the reverse culture shock has a number of these stages too. At first, you may be excited to return home – seeing friends and family members, maybe the weather is better and you can use all those light summer clothes you never got to wear in Denmark – eating out is also more varied and less expensive.
This initial happiness feeling about being home may wear off, and that's when you find yourself feeling out of place in your own culture. This is the experience of reverse culture shock; at this moment you are at the bottom of the curve and often this is when you feel most miserable.
For most people – with time – you will begin to re-adjustment and start feeling comfortable with where and whom you are.
It is such a well known phenomena that for instance the US State Department even has as whole section dedicated to it on their homepage – read it here
Also on a Dutch expat page  you can find a good description of the process and what to do  – Moving Home -the reverse culture shock
Have a safe move home!