Limit of people assembled in public lifted to 50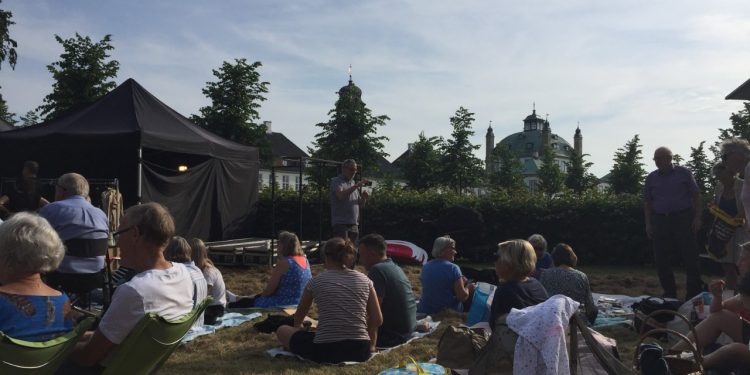 From 8 June you can now gather up to 50 people and from 8 July this is raised to 100, the Danish authorities announced on Monday.
The article continues below.
By Bente D. Knudsen
As part of the phase three reopening further measures have been lifted from the imposed restrictions.
As of 8 June you can again go to the swimming pool, water park or fitness centre as well as begin to practice indoor sports again.
The exact guidelines are being implemented by the different venues and they will reopen gradually once they have them in place. For instance, DGI-byen has announced it will be ready to reopen on the 11 June only. Tivoli and Legoland reopened yesterday 8 June.
The ban on public assembly – so far restricted to 10 people – will be gradually lifted the next three months.
From 8 June: the limit is lifted from 10 to 50 people. The restrictions also apply in private homes (here they are strongly recommended) but cannot be enforced by the police who are restricted from entering private homes.
Exempt are events or gatherings of up to 500 people where the event takes place in a restaurant or conference centre (the venue is part of what is called sektorpartnerskabsaftale) and where the participants are seated most of the time such as weddings, a sports match as well as a general assembly at a conference centre.
From 8 July the limit is raised to 100 people under the same conditions as from 8 June and the plan is that on 8 August the limit should be raised to 200 people.
These next stages are all conditional to a positive development in the limit of spread of the virus.
Support our magazine with a contribution of any size
We hope that you enjoy the information, insights and inspiration that we provide. We are a small team and we would like to keep delivering high quality, interesting articles for you to enjoy and your support will help Your Danish Life to continue to produce relevant content for expats in Denmark.
We do not want to put up a pay-wall, so we need your support and if you find our content relevant and worthwhile, we would value any contribution, however big or small, as a token of your appreciation of our efforts.
How to support:
Transfer any contribution to our bank account at: Your Danish Life/ Danish Expat Media Aps
Danske Bank Account number: 3409 11405673
IBAN: DK68 3000 0011 4056 73
or MobilePay to 2144 1224
Message: Support