Long queues expected at the Danish border on Monday 15 June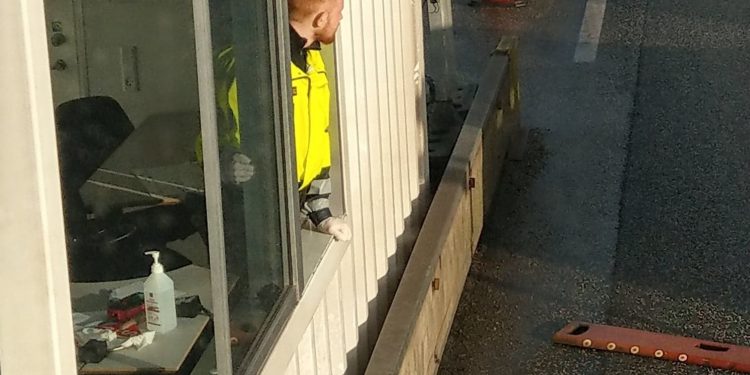 Huge pressure at the border is expected when the Danish police must control every German (and everyone else) wanting to enter Denmark as the border reopens.
The article continues below.
By Bente D. Knudsen
The Danish border police is worried that the queues of cars will be extremely long when more than 19,000 Germans are expected to want to cross into Denmark to reach the summer cottage or camping area they have reserved for their next holiday starting 15 June.
The Danish Holiday Home Association says that 14,000 summer cottages have been booked by German tourists starting already on 15 June.
This means that the many German tourists must be controlled individually as the permission to enter is dependent on having booked a holiday home for at least six nights, proof of which must be controlled by the border police.
With only three border crossings open (out of a total of 13), the border police have already announced that there will be a long waiting time at the Danish/German borders.
Saturday morning a fourth border passage at Padborg is expected to open the South Jutland Police informed in a press release.
"We are very aware of the situation and will do our utmost to enable the traffic to pass as best as possible while we perform the needed border control. At the same time we encourage travellers to stay informed about the traffic situation and to consider driving to Denmark at time when the traffic is less dense, " Police Inspector, Brian Fussing, said in the press release.
Of the 14,000 summer cottages booked starting next week, 91 percent have been booked in Jutland and on Funen, 6 percent on Zealand and 3 percent on Bornholm.
Germans love to spend their holiday in a Danish summer cottage the Danish Holiday Association informs, to such an extent that for instance on the island of Fanø they are expecting 400 guests on Monday , a record number of arrivals on the same day.
Support our magazine with a contribution of any size
We hope that you enjoy the information, insights and inspiration that we provide. We are a small team and we would like to keep delivering high quality, interesting articles for you to enjoy and your support will help Your Danish Life to continue to produce relevant content for expats in Denmark.
We do not want to put up a pay-wall, so we need your support and if you find our content relevant and worthwhile, we would value any contribution, however big or small, as a token of your appreciation of our efforts.
How to support:
Transfer any contribution to our bank account at: Your Danish Life/ Danish Expat Media Aps
Danske Bank Account number: 3409 11405673
IBAN: DK68 3000 0011 4056 73
or MobilePay to 2144 1224
Message: Support