Lots of great concerts and artists coming to Denmark this season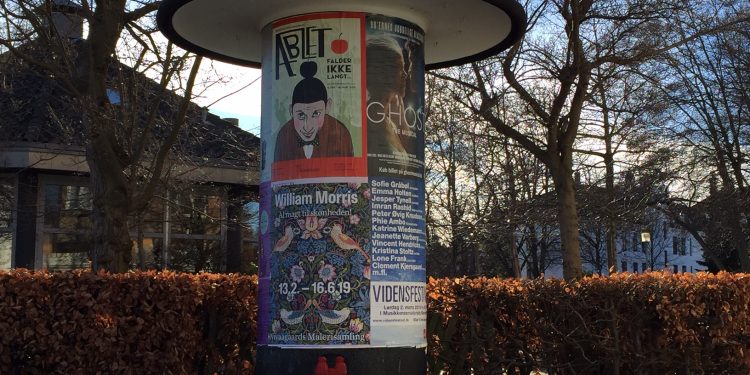 Not always easy to find out what's coming to Denmark with most information available in Danish – you might not notice until they are sold out. Find here our selection of performances not to miss.
The article continues below.
By Lisa White
For music lovers and concert goers; here is a sampling of some talented and award winning artists that will be coming to Denmark.
The good news is there is something for everyone at all price points and venues.
From the Royal Arena to the night club scene, there is a lot happening in the music entertainment community.
Take a moment to see what's coming our way. Snap your fingers, pat your feet, do a dance or sing along, most of all take advantage of the performances right under your feet.
The article continues below.
Our Selection:
MARCH 2019
Nicki Minaj: March 1st. at the Royal Arena
Post Malone: March 2nd. at the Royal Arena (sold out)
Anderson, Paak & The Free Nationals: March 7th at the Royal Arena (few tickets)
Andrea Bocelli: March 12th at the Royal Arena (few tickets)
Shawn Mendes: March 16th at the Royal Arena
Jazzmosphere EP. "HOSTESS" by Metta Carter: March 17th at Rundetaarn.
Dave Matthews Band: March 17th at the Royal Arena
Cuban Jazz Report – cubansk festfyrværkeri: March 19th at Bartof Station
APRIL 2019
Hot Chocolate: April 28th at Dokken
MAY 2019
Procol Harum: May 5th at Dokken
Smokie: May 11th at Dokken
Mumford & Sons: May 17th at the Royal Arena
Elton John: May 18th and June 6th at the Royal Arena (sold out)
Rod Stewart: May 14th at the Jyske Bank Boxen
Gods of Rayp: WupTang Clan+Public Enemy+De La Sout + DJ PRemier: May 21st. at the Royal Arena
JUNE 2019
Anne, Sanne & Lis: June 1st at the Royal Arena
Tenacious D.: June 4th at the Royal Arena
JULY 2019
Gregory Porter: July 13th at the Royal Arena
SEPTEMBER 2019
Alice Cooper: September 25th at the Royal Arena
OCTOBER 2019:
Ariana Grande: October 1st at the Royal Arena (sold out)
Michael Buble: October 7th at the Royal Arena
For more information, or to purchase tickets for some of the performances, visit for instance: billetto.dk, royal arena.dk and mch.dk