May ends on a cold note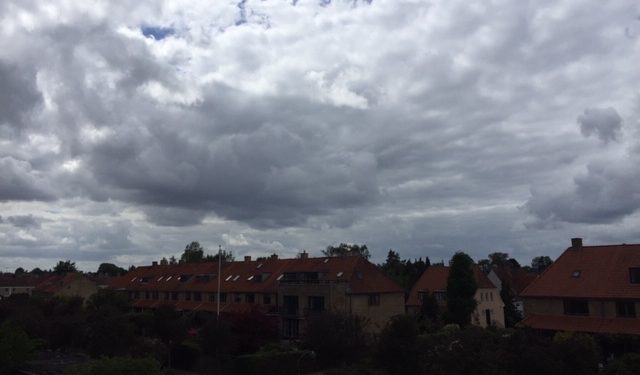 This week will still be cold and wet due to tiresome low-pressure systems. Maybe June will be better DMI predicts in new long-term forecast.
The article continues below.
By Bente D. Knudsen
Summer hungry citizens will need to stay patient as this week's weather forecast does not promise much improvement to the past weeks' performance.
Instead, it will actually get worse before it might get better. On Ascension Day it will even be very windy with rain most of the day.
The reason is a low-pressure system which will only slowly wander to the northeast bringing unstable weather Monday to Wednesday, with mostly clouds and rain Monday, some sun and dry spells Tuesday to Wednesday with temperatures between 10 and 15 degrees Celsius during the day and winds from the North and Northwest.
Thursday a new low-pressure system will bring a great deal of rain and winds and a drop in temperature as well.
The article continues below.
Friday and Saturday will have alternating showers and dry spells with a slight raise in temperature, Saturday up to 20 degrees Celsius.
Sunday could get better and warmer, however, according to DMI's forecast when exactly it will get warmer is still uncertain.
The long term forecast for the beginning of June, and for the month in general, does predict more normal Danish summer weather with longer spells of dry and sunny weather, and temperatures above 20 degrees Celsius. Temperatures could even go higher during the periods where high-pressure systems draw warmer weather from southern Europe up north.
June in general in Denmark is known to be sunny and warm, as it is the exam month for schools, high schools and universities.
Many a Dane will be able to remember having to study hard in June while the sun finally shone outside.