Memorial concert at Fredensborg Castle Church to commemorate HRH Prince Henrik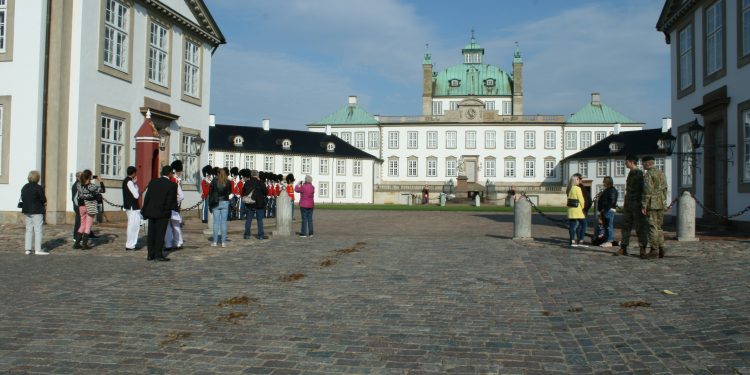 HRH Prince Henrik died just before midnight in 2018 on the 13 February and on 20 February his funeral service took place. Danish Queen Margrethe has wished to honour her late husband with a memorial concert.
The article continues below.
By Bente D. Knudsen
On Wednesday 20 February at 19:00 the Danish royal family, represented by Queen Margrethe, the crown prince couple, and prince Joachim and princess Marie, together with representatives from the royal house, friends of the late Prince and other guests will gather to honour the Queen's beloved husband.
HRH Prince Henrik had a lifelong interest and love of music and the Queen has therefore asked the Royal Danish Academy of Music to put together a music program which reflects this interest.
After the concert a small gathering will be held at the Dome hall of Fredensborg Palace.
The event is a closed event for guests only (Danish churches are normally open to the public), however, the press has been invited to take pictures of arriving guests, and the citizens of Fredensborg and other Danes will most likely gather along the palace gate and roads leading up to the church to catch a glimpse of the royals and their guests.
The article continues below.
HRH Prince Henrik had wished to be cremated, and have his ashes spread over the Danish seas as well as placed in the private garden of Fredensborg Castle. The royal family announced in late 2018 that this had taken place at a private ceremony.
The private gardens are open to public access during several weeks normally during July.
The article continues below.
In the video below by royalista magazine Billed Bladet you can see  Crown Prince Frederik and Prince Joachim and their families as they came out to see the many flowers left at Amalienborg Palace in honour of HRH Prince Henrik at the announcement of his death last year.
The memorial service takes place on 20 February at 19:00 at Fredensborg Slotskirke (the church is located on the right hand side of the castle buildings) and access to the church is via the public road leading up to the castle and church.