Metro line M3 reopened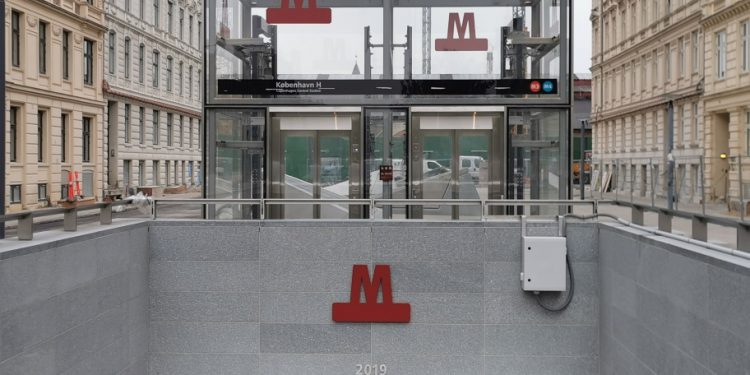 The many metro passengers can finally take the M3 line again as it has reopened after the two week closure.
The article continues below.
By Bente D. Knudsen  Picture: Sehrish Haq
The many passengers on Copenhagen's new popular metro line the city ring, also known as M3, can finally take the metro again as it has re-opened after the successful test run of the M4 line.
The M3 line was closed from 12 to 26 January 2020 to be able to test run the M4 line as the metro lines M3 and M4 (one stretch of the M4 is to open in the spring of 2020) will be running on one mutual steering system, with common trains and tracks on the stretch Østerport, Marmorkirken, Kongens Nytorv, Gammel Strand, Rådhuspladsen and Copenhagen Main Station.
"Our work to test and connect the M4 and M3 trains has gone according to plan and we are ready to welcome our passengers back on the M3 line. We would like to thank our many passengers for their patience and understanding during the test run and closure of the M3 line," says Henrik Plougmann Olsen, CEO of the company Metroselskabet in a press release.
The metro company has announced that as the test was so successful they expect the first part of the M4 will open on 28 March 2020.
Find more information about the M4 line below.
The M4 metro line is scheduled to open on the stretch running to Nordhavn, however, the full line will not open until 2024.
The M4 metro line will run from the two new stations Orientkaj and Nordhavn to Østerport, Marmorkirken, Kongens Nytorv, Gammel Strand, Rådhuspladsen to Copenhagen Main Station.
From 2024 the line will continue to Sydhavnen, adding another five stations and thus completing the building of Copenhagen City's four metro lines.