NEW: COVID-19 surveillance now part of the influenza panel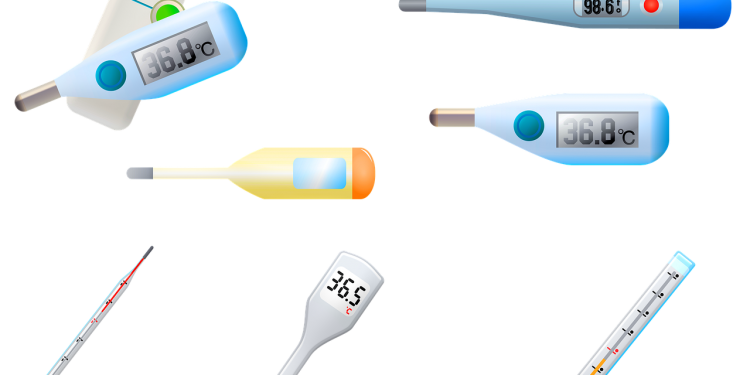 The Danish infectious diseases institute calls for citizens to sign up to the monitoring system, which now also includes COVID-19.
The article continues below.
By Bente D. Knudsen
In Denmark, it is the Technical director of Statens Serum Institut (SSI), Kåre Mølbak who participates in the press meetings concerning COVID-19.
SSI serves under the auspices of the Danish Ministry of Health and is responsible for amongst other Denmark's preparedness against infectious diseases and thus they are at the forefront regarding COVID-19.
They have now decided to include COVID-19 in their INFLUMETER, which is the running monitoring system for influenza and which is part of the European program, Influenzanet. It is a system which monitors the activity of influenza-like-illness (ILI) with the aid of volunteers via the internet
In contrast with the traditional system of sentinel networks of mainly primary care physicians, Influmeter obtains its data directly from the population.
This creates a fast and flexible monitoring system.
The article continues below.
SSI is encouraging citizens of all ages to sign up and once a week fill out a questionnaire which enables them to monitor the development. Even if you are not ill, or have recently recovered from illness, you can sign up.
The monitoring system, Influmeter, is important because many who have influenza like symptoms are not very ill and therefore do not need medical help, or even to call their GP, this makes it more difficult to monitor how many have been ill, whether from a regular influenza or COVID-19.
SSI says in their press release that the monitoring system may be important the coming weeks as it enables the surveillance both of influenza like symptoms and COVID-19 symptoms in the population.
According to SSI, the typical symptoms of a beginning and mild illness with COVID-19 resembles the regular symptoms of influenza and other respiratory illnesses such as a sore throat, a feeling of being unwell, muscle pain, a dry cough and fever.
These mild symptoms are not easily differentiated from a cold or the flu, which are not COVID-19 and often medical help is not needed.
The article continues below.
Some patients develop more serious symptoms and after four to seven days the cough worsens, the fever rises and they may get more breathless, some develop pneumonia which can be so serious that hospitalisation is needed.
If you want to sign-up, you can go to the online site of Influmeter, once you have completed an online application form, which contains various medical, geographic and behavioural questions, you will receive a weekly email with some questions about whether you have been well, or if you have had influenza or COVID-19 like symptoms in the past week.
Participants are asked to answer the questions each week as they play an important part in the monitoring of the development in Denmark.
Separate monitoring from GP's and the medical sector also takes place.
A range of GP's have been selected for a special COVID-19 monitoring; they will send patients with mild influenza like symptoms for COVID-19 testing and even if these patients would normally not be tested for COVID-19 this measure helps SSI in the monitoring of the epidemic as well.
Sign-up here. (Danish only so you may need to use Google translate or help from someone speaking Danish)
Support our magazine with a contribution of any size
We hope that you enjoy the information, insights and inspiration that we provide. We are a small team and we would like to keep delivering high quality, interesting articles for you to enjoy and your support will help Your Danish Life to continue to produce relevant content for expats in Denmark.
We do not want to put up a pay-wall, so we need your support and if you find our content relevant and worthwhile, we would value any contribution, however big or small, as a token of your appreciation of our efforts.
How to support:
Transfer any contribution to our bank account at: Your Danish Life/ Danish Expat Media Aps
Danske Bank account number: 3409 11405673
Message: Support