New Danish film A SECOND CHANCE by Susanne Bier, starring Nikolaj Coster-Waldau, will be out in Danish cinemas as of 15 January 2015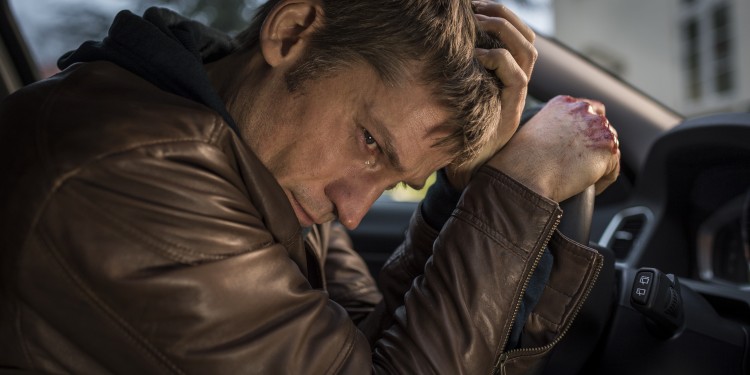 The talented Danish actor has become a movie star thanks to his charismatic role in HBO's hit Game of Thrones, but who is he?
By Adriana Alcina
The global television phenomenon "Game of Thrones" has made 44-year-old actor and producer Nikolaj Coster-Waldau one of the most recognisable faces on screen. His charismatic role as the handsome and amoral Jaime Lannister has put him in the spotlight. With more than 30 films, the sky is the limit for Coster-Waldau. But how did a Danish performer achieve such an international profile?
Chasing his dream
It all started in the tiny Zealand village of Tybjerg, where Coster-Waldau was born. From an early age, his dream was to pursue an acting career. He studied drama at Statens Theater School, where he made his theatre debut.
His role in the Danish film Nattevagten (1994) established him as one of Denmark's upcoming stars and his international breakthrough arrived a few years later, after his role in Ridley Scott's movie "Black Hawk Down."
According to the movie star, his ambition was not just to become an actor but also to travel and see the world. The reason he enjoys acting is because it allows him to be exposed to many different things he would normally not do, like horse-riding and sailing.
A family man
Despite his outstanding popularity, Coster-Waldau does not see himself as a celebrity. He has a very down-to-earth attitude, and he has managed to keep his private life away from the paparazzi.
The actor met his wife (Greenlandic actress and singer Nukâka) doing a radio play and he immediately fell in love with her. They have been married since 1998 and the couple live north of Copenhagen with their two daughters.
How to see A SECOND CHANCE with English subtitles?
Nordisk Film is the distributor of A Second Chance, and any cinema in Denmark can actually request to have a version delivered with English subtitles for their international audience. Odense Café Biografen has done this, as a new initiative, they would like to offer English-speaking audiences the possibility to see selected Danish movies. So, A Second Chance is being played every Sunday and Monday with English subtitles. They hope that other local cinemas will do the same, making it easier to get Danish movies with English subtitles from suppliers; if more cinemas are asking for them.
Siemens Wind Power has asked Ikast Bio to show the movie with English subtitles- but at the moment only for an employee cinema event. So – why not try to get your local cinema to do the same- if you are member of a local expat group or working for a big company with many expat employees. The idea is hereby passed on.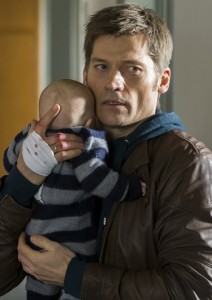 Nikolaj Coster-Waldau as the policeman who takes the law into his own hands. Picture: Nordisk Film- Rolf Konow
Buy more articles