New NORMAL is a huge success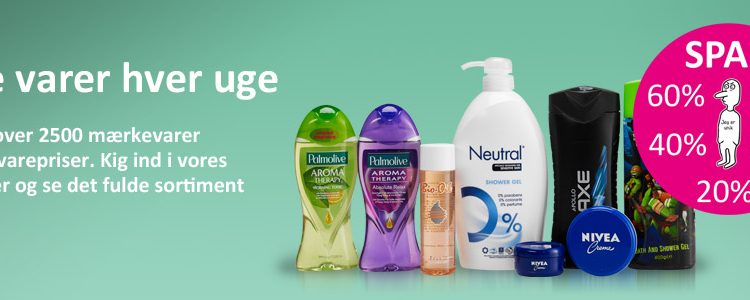 Four years after opening its first retail shop with parallel imported goods in Silkeborg, NORMAL is showing all signs of being a huge success. An aggressive expansion strategy with 51 shop openings in 2016 contributed to the positive development.
By Bente D. Knudsen
A new kind of disrupter on the Danish market, a retail organisation importing goods from other EU countries and selling them at much lower prices than Danish retail stores.
Normal was a newcomer concept when it opened in Denmark in 2013.
With price reductions of 20 to 60 percent on amongst other standard cosmetics, shampoo, toothpaste and pet food – brands such as Colgate, Whiskas, Ajax and Gillette make up well-known brands that are sold at much lower prices than the ones Danes pay for them at their regular retailer or grocery store.
The concept is simple: By purchasing goods from foreign wholesalers in the EU and importing them to Denmark, Normal can sell them cheaper that if they had to buy them from Danish wholesalers and distributors.
Also, the assortment constantly changes, with new products sold, subject to what they have found at their European wholesalers.
The article continues below
In 2016, Normal reported a turnover of DKK 665 million and a profit after taxes of DKK 11.8 million according to Danish newspaper Jyllands Posten.
In Denmark Normal is expecting to open a further 15 retail stores, adding to its countrywide network of 78 stores.
According to Normal, expansion in Copenhagen and the greater Copenhagen area with the right location is more important than opening many locations. Also in 2017, Normal is attacking the Norwegian market with two Normal stores opening there.
The people behind Normal are, the founder of the Danish webshop wupti.com, Torben Mouritsen, entrepreneur Bo Kristensen, the owner of the Bestseller group Anders Holch Povlsen, Jan Dal Lehrmann and film director Søren Faul.
The article continues below