Setting up your own business in Denmark – our quick guide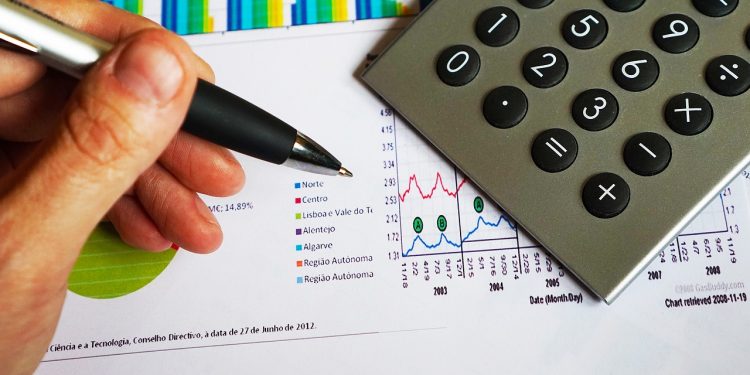 Our guide to getting started will walk you through the steps required, so you never know – the next big thing in Danish business could be you!
The article continues below.
By Polly Phillips
Denmark is making it easier and easier for entrepreneurial expats to set up their own business. For those expats who live to work (rather than those who work to live) this is good news, as the government has streamlined the start-up process to just a few simple procedures needed to start a new business – with minimal costs involved.
In addition to the simplicity of the steps needed to start up a business, Denmark also has a number of government backed schemes and courses, run by individual communes and more centralised organisations, to assist foreigners in the process, information on which you'll find below.
So while starting up from scratch might sound daunting, it's actually easier than you think.
The article continues below.
Permission to work
First and foremost, you need a work permit in order to run a business in Denmark.
Nordic, Swiss, and EU/EEA citizens are exempt from this rule as they can work and study in Denmark under the EU regulations on freedom of movement. Consequently, they do not need a visitor's visa, residence or work permit. However, they should obtain an EU residence document (registration certificate) from the State Administration.
If you're not part of one of these exempt nationalities, you'll need to apply for a work permit and permission to start a business at the Danish Agency for Labour Retention and International Recruitment.
However, if you already hold a residence permit, for instance as an accompanying family member, the residence permit includes the right to work or study during your stay in Denmark.
If you are in doubt, and are a non-EU citizen you should contact the site www.nyidanmark.dk .
The article continues below.
What's the big idea?
Every business, big or small, grows from the grain of a good idea and that's the one thing you will need before you start. Don't be afraid to think outside the box.
Expat businesses are thriving in Copenhagen, particularly in the school sector, with entrepreneurs planning business ventures from their kitchen tables.
And, from quilting and cushion making to physiotherapy and massage, the ideas are varied and wide.
All you need to do is come up with your own and you're ready to get started.
The article continues below.
Do the research
It may sound simple but Business Development Centre Central Denmark, who a few years ago was part of a project called Entrepreneurship in Denmark, say that they can't stress enough that you should do your homework before beginning.
Consultant Betina Møller elaborates: "Make a small market study before you start – find out where there are growth opportunities- where can you combine your own skills and knowledge with these growth opportunities."
They then suggest you ask yourself three questions before beginning:
"Can it be made? Can it be sold? Can it generate a profit?"
If the answer to all three of these questions is yes, then take the plunge and register your business.
The article continues below.
Getting down to business
Once you have settled on your concept, whether it be goods you're planning to sell or a service you're going to provide, you have to decide what type of business you're going to be.
This has tax implications and will also determine whether you need to register for a CVR number or not.
The CVR number is a business number identifying your company the same way the CPR number identifies you as a person.
Depending on the type of company you have decided to set up, you may have to pay a fee to register it. Be reassured, however, the type of company that you register is flexible and you can change it later down the line. We have laid out the type of businesses you can register as below.
One important Danish word to know, is that entrepreneurship is called iværksætter, literally that means someone starting something up. Also a company is called a selskab or virksomhed. These words are used a lot when talking entrepreneurship and starting your own company or business.
The article continues below.
Individual enterprise/sole proprietorship
The clue is in the title, a sole proprietorship or individual enterprise means a one-man business, so you should only consider this if you are going to be the sole owner.
If this is the path you go down, be aware that the law will consider you and your business one and the same, which means you will be liable for any debts and obligations the business may incur.
That's why these types of companies are always called unlimited liability companies.
Start-up capital
You can start up an unlimited company, a sole proprietorship, without investing any money at all as share capital. Do remember, however, that the necessary capital/cash must be present at all times to run the business and pay its debts.
As an additional bonus, registering this kind of business does not require a fee.
The article continues below.
Public Limited Company (A/S) or Aktieselskab
A public limited company has one or more owners.
The owners are, contrary to the unlimited companies' owners, seen by the law as separate from the business, so they are not liable in the same way as the owner of an individual enterprise would be. Instead, they are liable only for the company capital they have committed.
An A/S must have an executive board and a board of directors or a supervisory board, with at least three members and publish yearly accounts that have been certified by an accountant.
Start-up share capital
A public limited company must have a minimum share capital of DKK 500,000, which must be contributed in the form of cash or assets other than cash. If you decide to form your company with cash, you only have to pay down to 25% of the share capital with the rest of the capital in assets.
You also have to pay the 670 DKK registration fee.
For an A/S you may also need to involve a lawyer to set up the shareholder's agreement, which is strongly recommend, if you are a number of shareholders. This can be done with a minimum fee, depending on your choice of lawyer.
The article continues below.
Private Limited Company (ApS) or Anpartsselskab
The ApS is the only limited company type available with a lower capital requirement.
The ApS is relevant for companies with one or more owners and as with the A/S, it is a limited company seen as being distinct from its owners.
Again, in most instances, banks will often demand that the owners of an ApS guarantee repayment of any loans granted to the company so in this way owners end up being liable regardless.
But of course that will depend upon your bank negotiation skills!
Start-up capital
A private limited company must have a minimum share capital of DKK 40,000, which must be paid in the form of cash or assets other than cash.
Again, you have to pay the 670 DKK registration fee.
Also for the ApS you may want to involve a lawyer to make a shareholders agreement if you are several partners working together. You will need to publish yearly accounts, however, depending on the size of you turnover, you may not need to have them certified by an external accountant.
Which one to choose?
The different kinds of business structure were specifically set up to appeal to different shapes and sizes of business, but Copenhagen Business House advises that the ApS structure and sole proprietorship seem to be of more relevance to expats.
One thing all the structures have in common is that businesses created under all of them are obliged to do bookkeeping according to the Danish Business Act.
The article continues below.
Useful links
For those of you ready to get started, here's a list of useful links. The public institutions below are a great resource for any questions you might have about going forward.
VIRK.dk is the official business internet portal and provides a single entrance to the public sector. Virk is where you will register your business as well as register for VAT.
Once your business is established you can also use it to employ people, keep up to date with general rules and regulations and, should things not go to plan, you can use it to close down your company. Find the site: www.virk.dk
 Virk.dk also provides Business in Denmark, which contains information on authorisation schemes and requirements required by Danish law. Both of the above are part of the Danish Business Authority, Erhvervsstyrelsen, which is the public institution regulating companies in Denmark.
SKAT is responsible for collection of VAT and taxes. SKAT may not be essential as you begin your business (as you generally pay tax when you're up and running) but has got some useful information and guidance in tax related matters. Find the site: www.skat.dk
Startvækst.dk
Online guidance portal for business start-ups, it provides a variety of answers to commonly asked questions about starting and running a business in Denmark.
Each of the five regions in Denmark have their own Startvækst centres, organised as part of the Regional Business Development Centres, they are called Væksthus + the name of the region, you can find them below.
If you don't know, which one you are part of, ask your local municipality and they will guide you.
Væksthus Hovedstadsregionen: www.startvaekst.dk/vhhr.dk
Væksthus Midtjylland: www.startvaekst.dk/vhmidtjylland.dk
Væksthus Nordjylland: www.startvaekst.dk/vhnordjylland.dk
Væksthus Sjælland: www.startvaekst.dk/vhsjaelland.dk
Væksthus Syddanmark: www.startvaekst.dk/vhsyddanmark.dk
Gook luck!