New ticket system and cost of public transport implemented in January on Zealand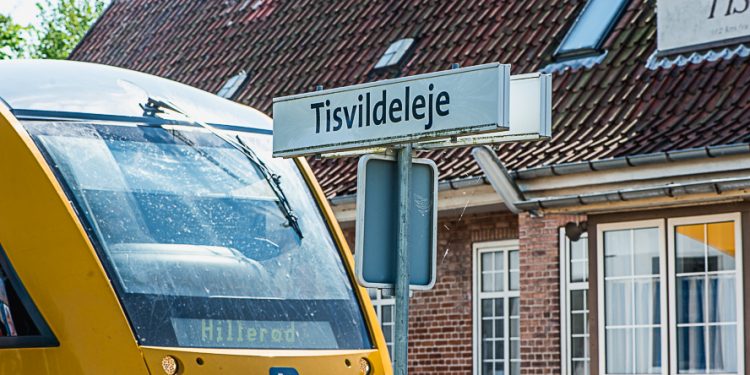 If you were travelling in Copenhagen, on Zealand in general, as well as on Lolland, Falster and Møn on Saturday and then did so again Sunday, you may have noticed that your ticket price changed, some paid more, others less, and some noticed no difference as they paid the same.
By Bente D. Knudsen Picture: Mayra Navarrete
A huge change occurred between Saturday 14th January and Sunday 15th January 2017 as DOT – the public transport system that gathers Movia, the Metrocompany and DSB – changed the pricing system.
The new system is called Takst Sjælland and is a large reform of the ticket system for buses, trains and the Metro on Zealand, Lolland, Falster and Møn. Both prices (takstsystemer) and zones changed.
The main idea is to simplify and to adjust prices so that the price is adapted to the length of a traveller's journey. Until this new system, the pricing rates were made so that the maximum ticket price, a traveller could pay for in the greater Copenhagen area, was for nine zones, independently of whether the journey went through more zones than nine.The new pricing system will for instance increase the price of travelling from Helsingør to Copenhagen city with Rejsekortet from DKK 49 to DKK 65.
In addition, there were four different price systems in the public traffic system on Zealand – which included the greater Copenhagen area, Lolland, Falster and Møn, which meant different prices, tickets and rebate systems.
As of the 15 January prices, travel regulations and ticket types will be the same for the whole of the Zealand area (including Greater Copenhagen, Lolland, Falser and Møn).
According to DOT for some travellers, this will mean a change – either up or down – and for others no change.
Based on the new prices it would seem that those travelling through more than nine zones will be paying more, thus making the effect highest on the so called pendlere.
DOT believes that the new system should make it easier to find the cheapest ticket, and they emphasise that using Rejsekortet will always be cheapest. If you make the same journey 26 times a month ( 13 times as a return journey) than a so-called Pendlerkort is the cheapest way to travel.
On the Danish card – Rejsekortet – there will no longer be different rebate systems.
However, it is still between 25 and 40 percent cheaper to use compared to buying a one-way ticket. If you can travel outside the rush hour (myldretid) you get an additional 20 percent rebate on the whole of Zealand, including Copenhagen, Lolland, Falser and Møn, for travels on weekdays between 11:00 and 13:00 and 18:00 -07:00 as well as on weekends and bank holidays.
The new Takst Sjælland gathers the whole of the Zealand area into one large travel area and when the reform is fully implemented, it will affect 300 million trips, equal to 70 percent of all trips taken with public transport in Denmark. The reform is a cooperation between DSB, Metroselskabet and Movia and has broad support from the Danish Parliament.
You can find more information on the new price of longer journeys on Zealand here. Unfortunately, all information is only in Danish – and even if you click the English language option, you will only get general tourist information.
If you are experiencing problems you can call the customer service of DOT at 7015 7000. The next two weeks the new system will be closely monitored by DOT.
Remember the special reductions for children under 12 as well as children aged 12 to 15 – again information only in Danish unfortunately – find it here