NEW: View an alternative vaccine date before you cancel the old one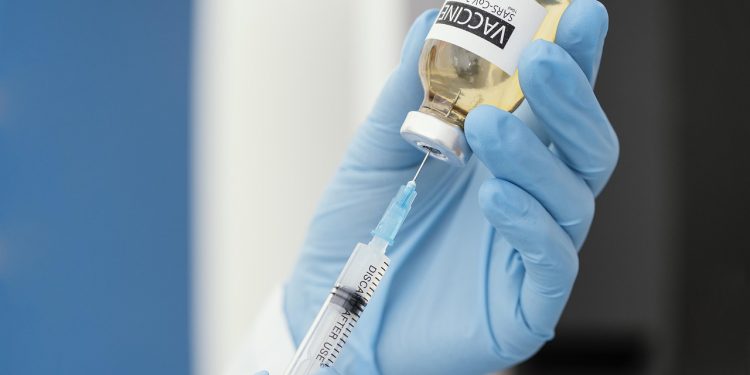 IT system now updated to enable easier rebooking of COVID-19 vaccine.
The article continues below.
By Bente D. Knudsen
Many have been afraid of cancelling their vaccine date as the system would not give access to seeing what other dates where available until the cancellation of the original date.
An update of the vaccine booking system now shows all available dates, making it easier to decide to change should the need arise.
The aim of the update is to get more people to book new vaccine dates and to avoid no shows.
At present the rate of vaccinations has gone down and there are many available dates. The Danish Health Board hopes the updated booking system will encourage more residents to get their COVID-19 vaccine.
The article continues below.
The latest vaccine status as of 30 July shows that in the age group 18 to 24, a total of 74 percent have already received their first vaccine shot, amongst the age group 25 to 29, 65 percent have received their first shot and 62 percent of the age group 30 to 34 have had theirs.
Getting as many fully vaccinated before the autumn amongst these young age groups is a priority of the Danish Health Board, which the new easier booking system should facilitate.
In September, when the higher education institutions reopen, getting vaccinated at pop-up vaccine centers without pre booking is part of the recruiting plan of the Danish Health Board as well.
"I am really pleased that so many young people have accepted the free vaccine offer. Getting the young age groups vaccinated is an important step in maintaining control of the epidemic.

We must get the last ones vaccinated as well and I therefore encourage everyone to get vaccinated now after the summer holiday, there are plenty of vaccine slots available, "Søren Brostrøm, Director of the Danish Health Board, says in a press release.
Pregnant and breast-feeding women are now encouraged to get vaccinated as new international research shows it is safe to do so.
The article continues below.
The age group 12 to 15 were invited to get vaccinated three weeks ago (their parents received the offer in their electronic mail, e-post) and more will be invited during the coming months as those who turn 12 get invited after their birthday.
In total, 63 percent of Danes are fully vaccinated and 83 percent of those invited to get vaccinated have received one vaccine shot.
Support our magazine with a contribution of any size
We hope that you enjoy the information, insights and inspiration that we provide. We are a small team and we would like to keep delivering high quality, interesting articles for you to enjoy and your support will help Your Danish Life to continue to produce relevant content for expats in Denmark.
We do not want to put up a pay-wall, so we need your support and if you find our content relevant and worthwhile, we would value any contribution, however big or small, as a token of your appreciation of our efforts.
How to support:
Transfer any contribution to our bank account at: Your Danish Life/ Danish Expat Media Aps
Danske Bank Account number: 3409 11405673
IBAN: DK68 3000 0011 4056 73
or MobilePay to 2144 1224
Message: Support