New warning issued for tonight and tomorrow until 15:00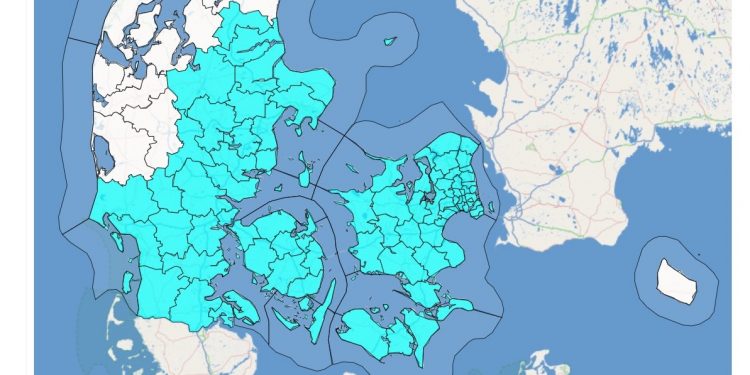 As the Danish schools start again after the summer holiday, DMI warns of dangerous weather again – with risk of heavy rain and skybrud in large parts of the country.
The article continues below.
By Bente D. Knudsen
It seem that this week the weather is making up for the lack of rain this summer!
A new warning has been issued of very heavy rain and torrential rainfall – in Danish skybrud.
The warning has been issued from early in the morning on the 14 August at 03:00 until the afternoon around 15:00. This means that the rain could affect the morning traffic – both on the roads, bicycle paths and the public transport.
It is quite a large area that is affected by the warning: West and South Zealand, Lolland/Falster, Funen, Copenhagen, North Zealand, South Jutland, East Jutland, Ikast-Brande, Viborg, Rebild and Mariagerfjord.
The warning of heavy rain means that between 25 and 35 mm may fall over six hours, and locally there is a risk of more than 15 mm in 30 minutes.
Heavy rain means a risk of flooding of low lying areas, water in basements and on the roads (risk of aqua planning).
Drive Safely.