Norway's Crown Princess Mette-Marit diagnosed with a chronic disease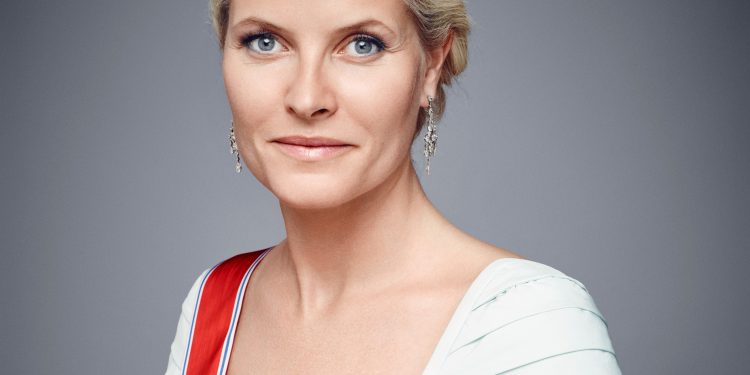 The Norwegian court announced yesterday that Crown Princess Mette-Marit has been diagnosed with a chronic lung disease and will need to take longer periods of absence from public appearances.
The article continues below.
By Bente D. Knudsen        Picture: Jørgen Gomnæs Det Kongelige Hoff
Crown Princess Mette-Marit has been plagued by pain for several years, and after a longer period of examinations, she has been diagnosed with the chronic lung disease pulmonary fibrosis.
"It is actually a great relief to finally have a diagnose after such a long period of uncertainty about what was wrong with me," she said to Norwegian TV in an interview yesterday.
The Norwegian Crown Prince couple decided to go public with the illness, as they wished to avoid speculations about Crown Princess Mette-Marit's health.
"Of course, it is never very comfortable to have to talk about your own health publicly. However, due to the illness, I will need to be absent for longer periods of time, both for further examinations and eventual treatment, therefore we have to inform about it to avoid speculations," she said, further underlining that,

"I would like to work as much as possible, however, there will be periods where I am not in as good a shape, as I would wish to be."
The article continues below.
In the press release from the Norwegian Royal House, the Norwegian Professor Bjøro informs that the Crown Princess's condition has been followed for several years, and that the development of the illness has been slow during these years.
The Crown Princess will need to undergo further examinations, both in Norway and abroad, and some test treatments will be tried as well, he says in the release.
The pulmonary fibrosis type of the Crown Princess is a less known one amongst the more than 200 different types of this disease, however, the fact that it has been diagnosed early is positive in view of the future prognosis of it.
Crown Princess Mette-Marit says in the interview that despite the challenges ahead she feels hopeful about the future.
"I will have to live with the uncertainty, I think part of life is to learn to live with uncertainty. This is the way it also is for me, but I am very optimistic about what is to happen next, and very happy that I have so many good people around me, and not least that it has been discovered at so early a stage"
The Norwegian Royal Family has very close ties to the Danish Royal family.
In 1905, when Norway gained independence, the Danish Prince Carl (brother to the Danish King) became Norwegian King under the name Haakon VII.  When King Haakon VII died in 1957, his son became King Olav V.
When he in turn died in 1991, he was followed by his son, King Harald V, who at the age of 81 is still Norway's King. His son is Crown Prince Haakon, who is married to Crown Princess Mette-Marit.
The article continues below.
Facts about Pulmonary fibrosis
Pulmonary fibrosis is a chronic disease which occurs when lung tissue becomes damaged and scarred. This thickened, stiff tissue makes it more difficult for the lungs to work properly. As pulmonary fibrosis worsens, the patient becomes progressively shorter of breath.
The disease develops differently according to; when the diagnosis is made, age, gender, lifestyle, physical condition, and if the patient has any other diseases.
The scarring associated with pulmonary fibrosis can be caused by a multitude of factors. But in most cases, doctors can't pinpoint what's causing the problem. When a cause can't be found, the condition is termed idiopathic pulmonary fibrosis.
The damage to the lungs caused by pulmonary fibrosis can't be repaired, but medications and therapies can sometimes help ease symptoms  and improve quality of life, and for some, a lung transplant can be necessary.
In Denmark between 1,500 and 2,000 people are diagnosed with the illness every year.
Source: The Danish Lunge Association.