Not a winter bather but jealous of their facilities with small wooden huts and stairs straight into the water?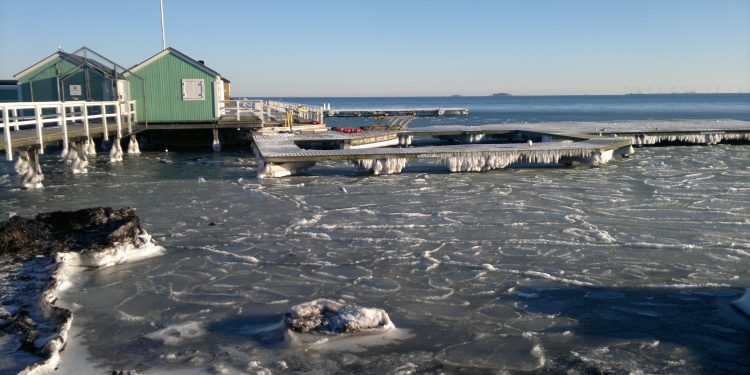 The summer season is the right time to start out a new life – bathing in the traditionally cold Danish sea. However, what is really unique also about the summer season, is the possibility to try out the facilities normally used by winter bathers.
By Bente D. Knudsen
With summer highs of 20 degrees Celsius, when the water is at its warmest, water temperature is far from that of more southern seas, but they won't get any higher this year – currently at between 18 to  20 degrees Celsius, so why not try out the ice-cold SUMMER dip.
In the Copenhagen area for instance, the Charlottenlund Søbad – normally closed to the public and with a five-year long waiting list to become member – opens its doors to the general public from 1 June until 31 August. You can buy a day ticket at DKK 20 or a season pass at DKK 250. Opening hours are from 9:00 until 19:00. With toilets, changing facilities and long wooden jetties to sit on, it is great if you want to avoid getting sand everywhere and running to find a toilet. Weekends with good weather it can get crowded – but not more than the beach.
Also the Helgoland Badeanstalt on Amager – right next to the beaches of Amager Strandpark – is open during the summer for the general public and when the school holiday starts they will also have life guards during the day time. More information at Teambade here
Kastrup Søbad  was designed by White Architects in 2005, and because of its look it is called the the snail, Sneglen. The design has won it several awards amongst other a prize at the Miies van der Rohe Award. Located in Taarnby Municipality it is open for the general public during the summer with access to changing facilities – weekdays in June and August from 15:00 – 18:00/weekends from  11:00 with longer opening hours in July everyday from 11:00 – 20:00. More information here
If you want to try out something special- such as bathing in a fjord, then a nice tip is to try out Holbæk Municipality's  Søbad with the funny name Venedig Holbæk Søbad. It will open on 26 June at 14:00 with free access that day, otherwise entrance is DKK 30 and a season card can be obtained at DKK 150. Open 27 June until 14 August from 11:00 – 18:00. The facilities for children are great – with walls for climbing  and other fun activities. Check out their site here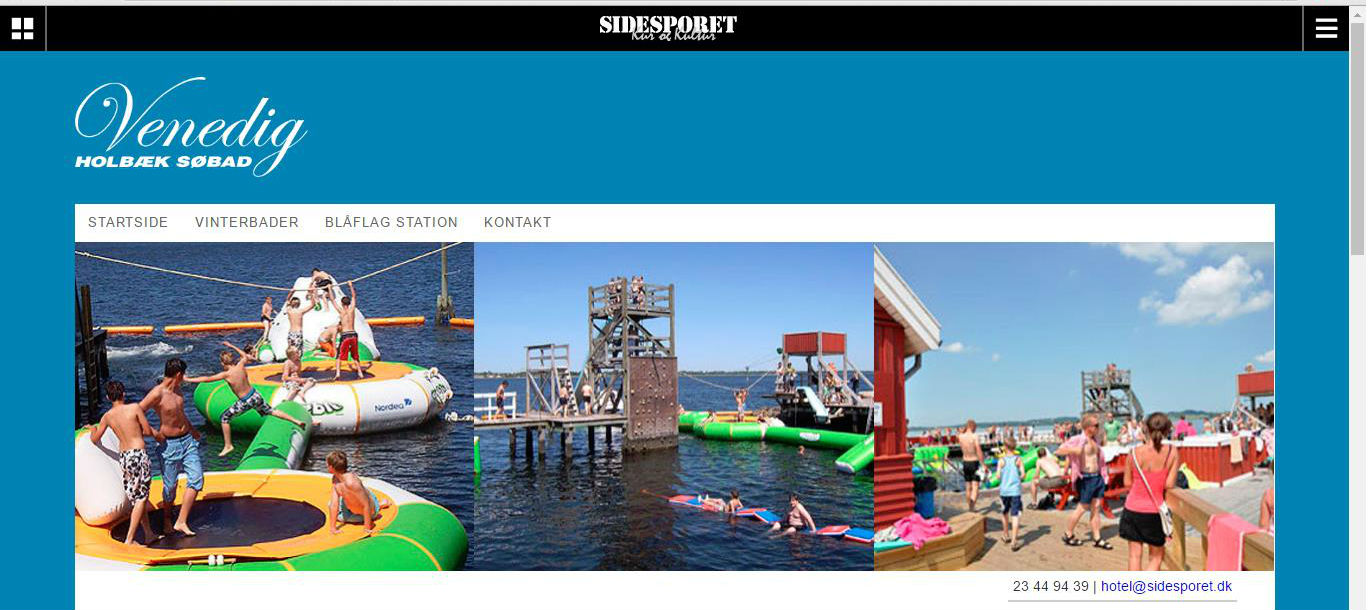 In Aarhus the beautiful construction from 1933 – Den Permanente – normally closed to the public – also opens for free public use in the summer months – from 5 June until 27 August from 06:00-19:00. Check out their site here