Our best tips for spending Thanksgiving in Denmark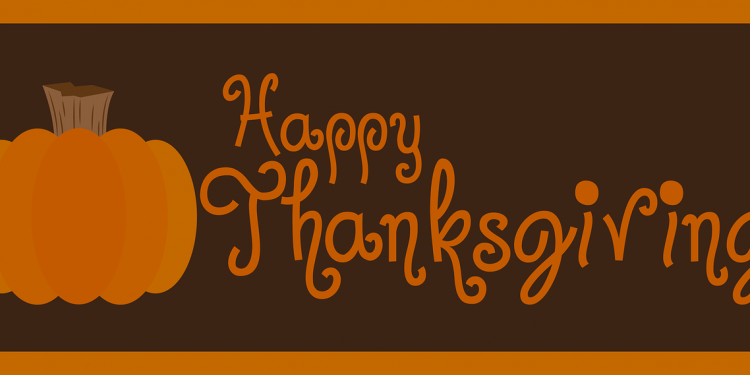 The Thanksgiving holiday is just around the corner for North Americans. Although Christmas decorations are up, and jingle bells are ringing in Denmark, for US citizens, the Christmas season does not officially begin until after Thanksgiving.
The article continues below.
By Lisa White
On Thursday 23 November many will pull out their best china, flatware, candles and linens for one of, if not the most delicious feast of the year.
To help plan for the holiday here are some tips to make the perfect menu for friends and loved ones.
A traditional turkey can be purchased at Meny and can be available in a few days once ordered. Fortunately, they will also cook your turkey upon request.
At the Torvehallerne market, located  Frederiksborggade 21 in Copenhagen, you will find several butchers. At the one located outside, Kødbilen, they recommend ordering as soon as possible, they are able to deliver whole turkey from Mortens Aften until Christmas. Cleaver's Meat Market needs at least a one week notice and offers organic turkeys at a premium price.
Whatever you decide, make sure to ask for the recommended cooking time and temperature for your sized turkey.
The price range for fresh turkeys start at DKK 100 per kilogram up to DKK 175 if it is organic.
Yes, turkeys in Denmark are expensive. Remember turkey breasts are an option at a much cheaper price and won't take up too much space in a small Danish oven.
For making those delicious side dishes supermarkets like Meny and Bilka have most items.
Fresh cranberries are readily available for making cranberry sauce as well as canned pumpkin for pie filling.
No shortage of yams/sweet potatoes, apples, white potatoes, string beans, brussels sprouts, macaroni and fresh cheese or dinner rolls. Bread stuffing will have to be made from scratch with bread crumbs though, unfortunately no "Pepperidge Farms" stuffing mix in the grocery aisles.
Whatever you decide to serve on Thanksgiving Day, the most important thing is to be grateful for the harvest set before you and the people you share it with.
The article continues below.
A few Thanksgiving favourites:
Green Bean Casserole
1 can (10 1/2 oz) condensed cream of mushroom soup
3/4 cup milk
1/8 tsp. black pepper
4 cups of cooked green beans drained
1 1/3 cup of crispy fried onions
-Mix soup, milk and pepper in a 1 1/2 – qt. baking dish and 2/3 cup of crispy fried onions.
-Bake at 176*C for 30 minutes or until hot. Stir.
-Top with remaining 2/3 cup of onions. Bake 5 minutes until onions are golden.
Sweet Potato Casserole
2 1/2 pounds sweet potatoes, peeled and cut into cubes
3/4 cup packed brown sugar
1/4 cup butter, softened
1 1/2 teaspoons salt
1/2 teaspoon vanilla extract
1/2 cup finely chopped pecans divided
cooking spray
2 cups of miniature marshmallows
-Preheat oven to 190 *C
-Place the sweet potatoes in a Dutch oven and cover with cold water. Bring to a boil. Reduce heat and simmer for 15 minutes or until very tender. Drain; cool slightly.
-Place potatoes in a large bowl. Add sugar and next 3 ingredients (through vanilla).
Mash sweet potato mixture with a potato masher. Fold in 1/4 cup pecans. Scrape potato mixture into an even layer in a 11 x 7 – inch baking dish coated with cooking spray. Sprinkle with remaining 1/4 cup pecans; top with marshmallows. Bake at 190*C for 25 minutes or until golden.
Cranberry Sauce
Empty a 12-ounce bag of fresh cranberries into a saucepan and transfer 1/2 cup to a small bowl.
Add 1 cup sugar, 1 strip orange or lemon zest and 2 tablespoons water to the pan and cook over low heat, stirring occasionally, until the sugar dissolves and the cranberries are soft, about 10 minutes.
Increase the heat to medium and cook until the cranberries burst, about 12 minutes. Reduce the heat to low and stir in the reserved cranberries. Add sugar, salt and pepper to taste and cool to room temperature before serving.
Happy Thanksgiving!