Outdoor sports activities may reopen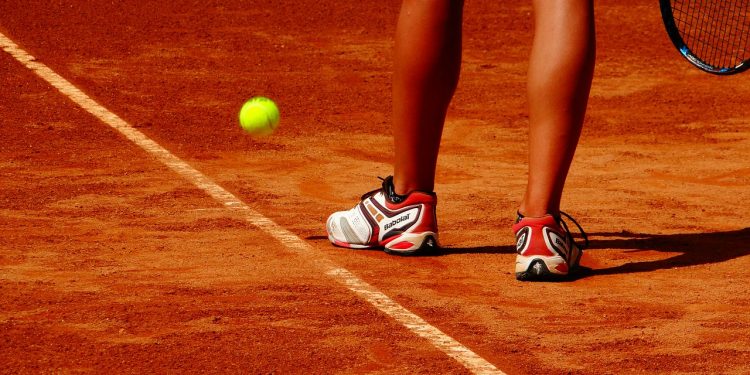 Many activities which benefit from being outside will be able to start up again, notably tennis, golf and sailing have been waiting for permission to get started.
The article continues below.
By Bente D. Knudsen
Good news for those who miss being able to bat a ball on the tennis court or breathe fresh sea air out on a boat.
The Danish sports associations, DGI and DIF, have been working intensly with the Danish health authorities in order to clarify how outdoors spring and summer activities in the many sports associations can take place in a safe way.
Last night the permission came through and members will be notified over the coming days as to how they can start playing and sailing again.
For all outdoor sports activities one requirement will be to arrive changed and ready, so no changing facilities or other meeting places will be open, and people are requested to leave again after they have played and not to stay around. The aim being to avoid crowds of more than 10 people.
On tennis courts for instance only four people at a time will be allowed, a challenge for the many children who normally participate in summer tennis outdoors. The tennis schools will need to plan differently before they can open.
The article continues below.
Support our magazine with a contribution of any size
We hope that you enjoy the information, insights and inspiration that we provide. We are a small team and we would like to keep delivering high quality, interesting articles for you to enjoy and your support will help Your Danish Life to continue to produce relevant content for expats in Denmark.
We do not want to put up a pay-wall, so we need your support and if you find our content relevant and worthwhile, we would value any contribution, however big or small, as a token of your appreciation of our efforts.
How to support:
Transfer any contribution to our bank account at: Your Danish Life/ Danish Expat Media Aps
Danske Bank Account number: 3409 11405673
IBAN: DK68 3000 0011 4056 73
or MobilePay to 2144 1224
Message: Support
Sailing more than one person per boat will be possible if sailors are able to sail with the same person and limit their sailing to continue doing so. Otherwise sailing in one man boats can take place without problems, however equipment must be cleaned after each use. At harbour areas not more than 10 people should be gathered at a time when setting their boat out to sea ( from ramps etc).
Social distancing and hand hygiene will also be important for all outdoor activities that resume and using your own equipment whenever possible, for shared equipment all contact points are to be cleaned after use.
If you are member of a sports association you will be notified directly as to how and when your activity can resume.