Pride and Prejudice – a brave choice for an amateur theatre production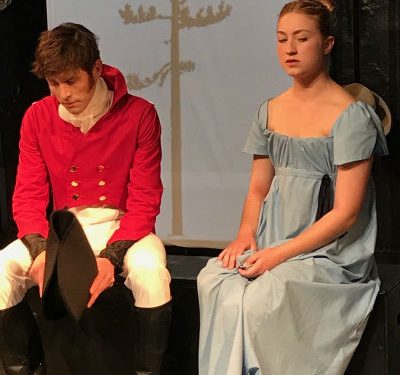 Copenhagen Theatre Circle's latest production, "Pride and Prejudice", opened to a full house at Krudttønden last night. Find here our review.
The article continues below.
By Louise Chamberlain
Originally published in 1813, Jane Austen's "Pride and Prejudice" is still wildly popular. It continuously features near the top of lists of "most loved books".
Austen's novels have been retold countless times as television series, feature films, radio plays and stage dramas. Their popularity is such that any adaptation is subject to the intense scrutiny of her loyal fans who all have their own interpretations of her novels and strong opinions on how the characters should be portrayed.
"Pride and Prejudice" is, therefore, a brave choice for an amateur theatre company.
The CTC is more than up to the job and the play was entertaining and engaging. Austen's irony and humour were captured perfectly.
Adrian Mackinder's Mr. Bennet is rather more amiable and amusing than would be faithful to the original book, but his performance sparkled. Gemma Wilkie had the audience in stitches with her portrayal of the emotional and irrational Mrs. Bennet, and Emma Nymann captured Elizabeth Bennet's headstrong, spirited character perfectly.
The whole cast put on an outstanding performance and the play was very well received by an appreciative audience.
This production is directed by Jens Blegaa, a CTC veteran who has previously directed the CTC's productions of "The Importance of Being Earnest" and "Beyond Therapy".
"Pride and Prejudice" will run daily from 18th April until 28th April (except 23rd April). Tickets are available here.