Prince Joachim will recover fully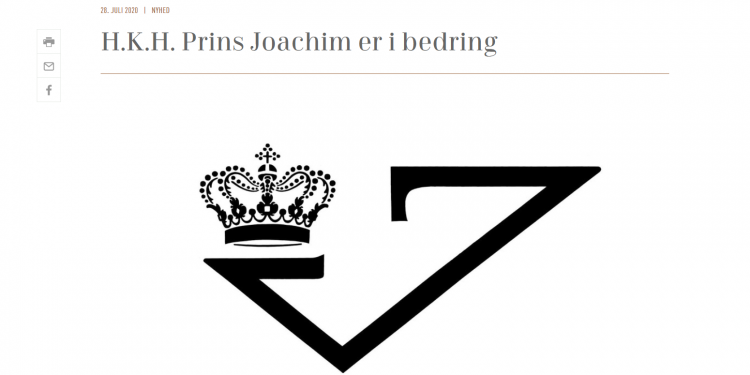 Good news from France, the Danish Royal House announced yesterday HRH Prince Joachim is not expected to suffer any physical effects from his blood clot.
The article continues below.
By Bente D. Knudsen
Last Saturday many Danes were saddened to hear that Danish Queen Margrethe's youngest son, 51-year-old Prince Joachim, had been taken ill while on holiday with his family at the royal family's French home in Cahors, France.
The good news, according to the press release from the Danish Royal House, is that after the operation for a blood clot in the early hours of the morning of the 25 July, an operation that went well, the medical team at the University Hospital in Toulouse have assessed that Prince Joachim will not have any physical effects or other injuries as a result of the blood clot.
The blood clot in the brain was due to a sudden dissection of an artery. The doctors assess that the risk of recurrence, once the artery has healed, is small.
The article continues below.
Prince Joachim was on holiday with his wife Princess Marie and their two children as well as his two children from his first marriage, in fact they were celebrating that Prince Felix turned 18 only two days before he was taken ill.
Prince Joachim is expected to be moved out of the intensive care unit as soon as possible but will continue to be hospitalized for some time to come.
In the press release, HRH Prince Joachim and HRH Princess Marie express their thanks for the support and the many warm greetings they received and Queen Margrethe also expresses warm thanks for all of the sympathy that has been shown to the royal family.
Find the press release in English here.