Princess Isabella turns 12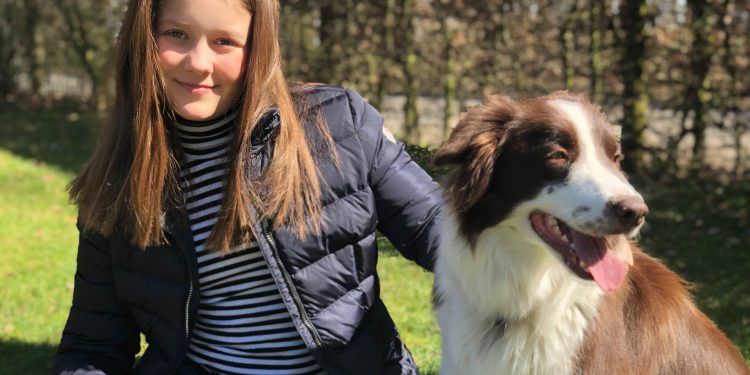 A new picture of the Danish Crown Prince Couple's eldest daughter has been released in connection with her 12th birthday.
By Bente D. Knudsen
During the Easter holiday the eldest daughter of Crown Princess Mary and Crown Prince Fredrik turned 12. She was celebrated at home out of the public eye, as her birthday is not a public flag flying day.
However, the Royal House published a new picture of the young princess taken by her mother during the holiday together with the family's dog.
Her full name is Princess Isabella Henrietta Ingrid Margrethe and she was born on the 21 April 2007 as the second child of the crown prince couple.
Her older brother, and the heir to the throne after his grandmother Queen Margrethe and his father Crown Prince Frederik, Prince Christian was born on the 15 October 2005.
Their youngest siblings, the twins Prince Vincent and Princess Josephine, were born on the 8 January 2011.
All four children attend the same Danish school, the  Tranegaardsskolen in Hellerup, which is a Danish folkeskole and not a private school contrary to the one their father Crown Prince Frederik attended.
It has been the expressed wish of their parents, Crown Prince Frederik and Crown Princess Mary, that their four children should be allowed to grow up as close as possible to what would be the normal life of a Danish child.