Queen's speech in English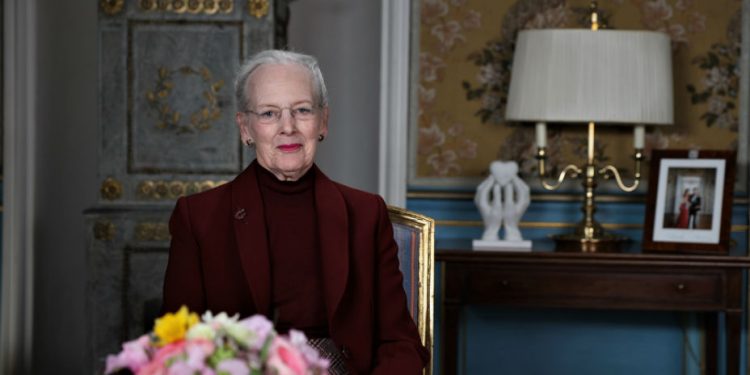 The Royal House has made available an English language version of her address to the Danish people on 17 March 2020.
The article continues below.
By Bente D. Knudsen
The Danish media commentators all spoke of a historic event, as even if the Danes are used to seeing the royal family at public events and also in daily life in the streets of Copenhagen, Fredensborg, Aarhus or Gråsten, it is unusual for the Queen to make a public speech.
She normally only does so in her annual New Year's speech.
The article continues below.
However, there is no doubt that the speech is closely coordinated with the Danish Government, as the Queen does not have a political role, she will always voice the political opinion of her government but usually adds her own personal touch to it.
In this speech the political urgency of the Danish Government to ensure that Danes respect and understand the many restrictive measures taken to reduce spread of COVID-19 are clear, however, the tone and touch of a mother and grandmother and Head of State comes through loud and clear.
The article continues below.
The Queen said, sitting at a table at her summer residence Fredensborg Castle in North Zealand:
Denmark faces a serious situation. We share this fate with all of Europe, indeed, with the rest of the world.
Many people have been infected by the coronavirus, and we know that many more will fall ill in the immediate future.
I understand very well that many are anxious and worried, for our reality and our everyday lives have been turned upside down.
We have grown used to the world lying open, now the borders have been closed.
Spring is in the air; Denmark was bustling with life. Now everyday life has come to a standstill. It feels both alarming and surreal, but this is our new reality and we must understand and learn that it requires something of us all.
During the past week, the authorities have had to make several necessary decisions that affect the daily lives of us all.
This concerns us all. The Prime Minister has just had to announce even harder decisions. We need to make our contribution, each and every one of us.
What we do and how we act these days may prove decisive for how the situation develops in the next few weeks.
That is the reason why I am here tonight.
The article continues below.
I wish to make an appeal to everybody:
The coronavirus is a dangerous guest.
It spreads like wildfire, extremely fast. One person can infect many – even without feeling sick, and the infection will be passed on to many more, a long and terrifying chain. In this chain, people will die.
A child may lose its grandmother, a daughter her father, a wife her husband. Friends will suddenly not be there anymore.
It is this chain we must break, and which we can break. It will only happen when we all behave sensibly and do the same at the same time – and in time.
The authorities' advice is really rather simple: Wash your hands. Keep a distance from others. Avoid physical contact. Stay at home.
These are the basic rules and, fortunately, many follow them. Unfortunately, it is not all who take the situation sufficiently seriously.
It is serious, and it concerns us all.
Naturally, it is disappointing and a nuisance not to be able to meet with one's friends, especially for those who are young. But you have plenty of time ahead of you and other ways of meeting in this digital age.
My appeal is, of course, directed not only at young people. We still see groups of all ages in far too close proximity. There are even some who still hold parties and celebrate special birthdays.
That is not a decent way to behave.
It is thoughtless. And, first and foremost, inconsiderate.
We have already seen several deaths as a consequence of coronavirus.
Tonight, I extend my deepest sympathy to the bereaved families. My thoughts go to all who have fallen ill and to their nearest relatives here in Denmark, in Greenland and in the Faroe Islands.
I also think of all the Danes abroad who at this time feel very far from home.
The article continues below.
I wish to express my warmest thanks to all those who keep the necessary functions of our society in operation.
To healthcare professionals, the emergency management services, the defence and the police. To shop assistants, drivers and all those who go about their jobs under difficult conditions.
I also extend a warm "thank you" to the authorities because they assume the heavy responsibility that is theirs.
In the hour of danger, we stand together, it lies deep in us as human beings, it comes natural to us also in this country.
This time, we must demonstrate solidarity by keeping a distance.
It is altogether natural that we are worried but let us together begin to hope again in this difficult period.
My thoughts go to every single person in this country with my wishes for hope, courage and confidence.
The speech is from the royal site: kongehuset.dk