Restrictions to be eased in the 7 municipalities in North Jutland: No cluster 5 has been found in tests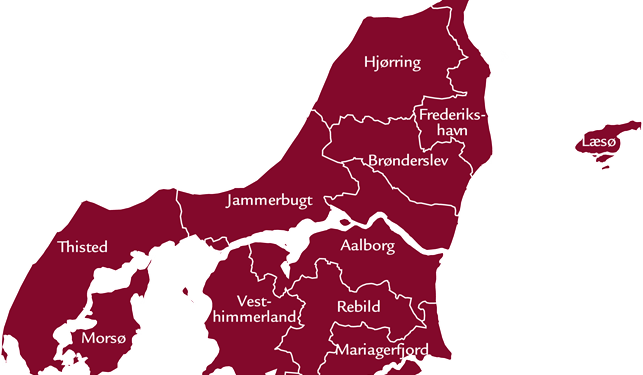 Good news announced today, most of the restrictions will be lifted to allow free movement again and opening of restaurants, bars and leisure activities.
The article continues below.
By Bente D. Knudsen
Since 9 November, more severe restictions have been in place for residents in Hjørring, Frederikshavn, Læsø, Brønderslev, Thisted, Vesthimmerland, Jammerbugt.
The reason was the fear that the cluster 5 mutation of COVID-19 might be circulating amongst citizens in the area.
However, the Danish Institute of Infectious Diseases, SSI, announced today that of the 73,000 tests made on residents not a single one had the cluster 5 mutation.
Maintaining the restricitons for the 280,000 citizens no longer makes sense.
They can now move freely between all parts of Denmark and from Friday 20 November the bars, restaurants and hotels, as well as closed sports centers and other leisure activity centers can reopen, of course maintaining the same restrictions which are in place for the rest of Denmark.
All public transport will be resumed.
Also citizens in the rest of Denmark can now visit the seven municipalities again.
The decision is based on:
– From 9 to 15 November the incidence rate in the seven municipalities has been 79 per 100,000 when a total of 73, 228 test were made, down from 94 per 100,000 the week before when 38,219 tests were made
– None of the tests have shown any cluster 5 and the Danish Institute of Infectious Diseases estimates that the variant cluster 5 has died out
– All mink in the seven municipalities in North Jutland have been culled